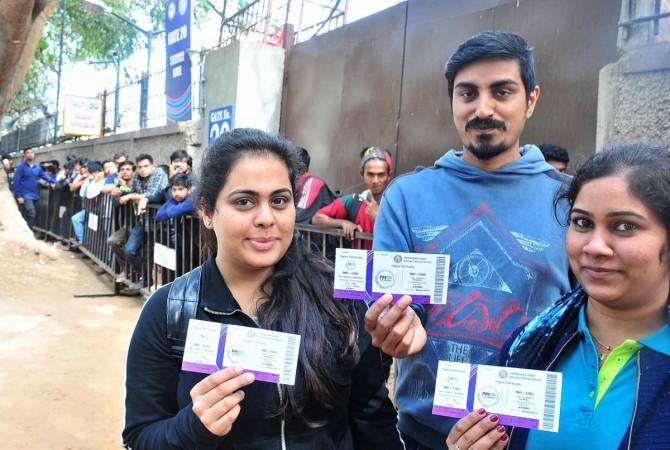 The Narendra Modi government's historic Goods and Service Tax (GST) rolls out at the stroke of the midnight hour. By the time you wake up on Saturday, July 1, the prices of the items in your wishlist will be like never before.
The tax rates are classified under four slabs -- five percent, 12 percent, 18 percent and 28 percent.
Sports fans waiting with bated breath of what effect GST can bring to the sector, here's a bit of a news that could come as worry for you: You will have to shell it big to attend the Indian Premier League (IPL) matches from the next season as well as to attend the horse racing derbies.
These two sports have attracted the highest tax slab of 28 percent.
Here are the key briefs you need to know:
Events organised by recognised sports federations will attract 18 percent GST on ticket prices.
This includes matches of the India cricket team, hockey team, football and of course, the upcoming FIFA U17 World Cup. State, zonal and district cricket matches will also attract GST.
Tickets priced below Rs 250 will not attract any GST.
The entertainment tax and the service tax, prevalent on the ticket prices of some states, has been done away with.
GST on sports goods
28 percent GST:
Sports shoes
Skipping ropes
Yoga mats
Shot puts
Javelins
High jump poles
Boxing gloves
Swimming equipment and gear
Gymnastics equipment
12 percent GST:
Chess boards
Carrom boards
Cricket bats
Cricket balls