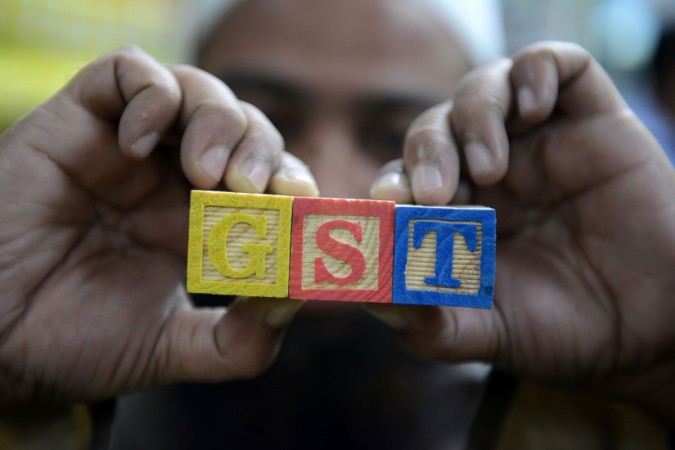 The Goods and Services Tax (GST) Council is scheduled to meet on Saturday to discuss early implementation of the electronic way or e-way bill. The meeting will be chaired by GST Council Chairman, Union Finance Minister Arun Jaitley, via video-conferencing.
The council will also discuss how to curb GST evasion by filling gaps in the system. The meeting becomes more important as there has been a Rs 12,000 crore decline in GST collection in October as compared to the September collection, reported news portal Moneycontrol.
In the last GST Council meeting in Guwahati, Assam, the council brought down GST rates of 178 items from the 28 percent slab to the 18 percent slab. There are now only 52 items that attract the GST rate of 28 percent.
In an earlier meeting, the council had decided that the electronic way bill would be introduced from January 1. Also with implementation of e-way bill will enable tax authorities track inter-state and intra-state movement of goods.
"As of now six states, including Karnataka, are ready for rollout of e-way bill. Some states wanted the e-way bill to be implemented soon as there is need to keep a check on consignments," a senior government official told Moneycontrol.
With the introduction of the e-way bill, transport of goods across states may get quicker. Under the GST rule, goods worth more than Rs 50,000 within or outside a state will require securing an electronic-way or e-way bill.
To generate an e-way bill, the supplier and transporter will have to upload details on the GST Network portal, after which a unique e-way bill number (EBN) will be made available to the supplier.
The senior official told the news portal that the invoice matching has been deferred till March to reduce compliance burden on taxpayers.
Since the idea of invoice-matching has also been deferred till March 31, the Council may put in place a system to check the gaps in exchange of goods and services, the official said told the business news portal.