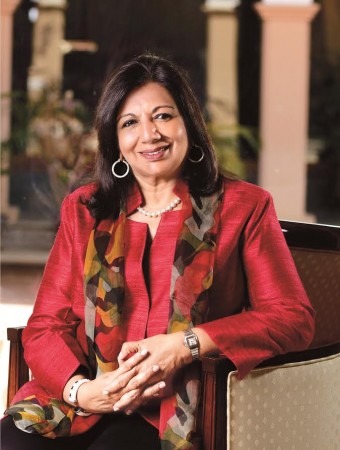 With just a few hours to go before it comes into force, the goods and services tax (GST) is making sections of the business community a tad unhappy, after they cheered it initially. This comes even as traders of certain sectors have been opposing the introduction of the indirect tax legislation from July 1.
In a tweet, Biocon chief Kiran Mazumdar Shaw said that there is fear and uneasiness among many, given the increasingly complex tax structure. She advised that the government should not fritter away the benefits of a unified indirect tax regime by multiple tax rates.
The GST euphoria is turning to uneasy intrepidation as instead of simplicity it has been made into a complex tax structure

— Kiran Mazumdar Shaw (@kiranshaw) June 29, 2017
GST is a unique game changing opportunity -let's not squander it by a complex tax structure. Very disappointed at multi tiered approach

— Kiran Mazumdar Shaw (@kiranshaw) June 29, 2017
Some sections of traders have been protesting against the imposition of GST for various reasons, predominant being the complex compliance norms and potential loss of business. In Kolkata, around 30,000 traders in the textile hub of Burrabazar are on a 96-hour strike, demanding roll-back of GST on fabric and job-work.
"Textile has been classified under essential commodity/goods of special importance. Crores of livelihoods are associated with it. It will spell doom for both the businessmen and the other ancillary industries associated with it," the Global Apparel Forum quoted Arun Bhuwalka, president of the Chamber of Textile Trade and Industry, as saying, citing a business daily.
"West Bengal is not a manufacturing state for raw materials anymore. It is a hub for value addition because the artisans are based in this state. If the five percent tax is levied why will the manufacturing states send the raw materials to Bengal. They will try to get the value addition like knitting and embroider in their own state," Mahendra Jain, the secretary of the body, said.
Meanwhile, the Twitter handle for responding to queries raised by ordinary citizens and the business community has become a publicity tool for the government, with most of the tweets pertaining to extolling the virtues of the GST.
The Twitter handle — @askGST_GoI — has generated 1,431 tweets till date and has 30,500 followers as of now.
Here are some of the tweets from the handle: