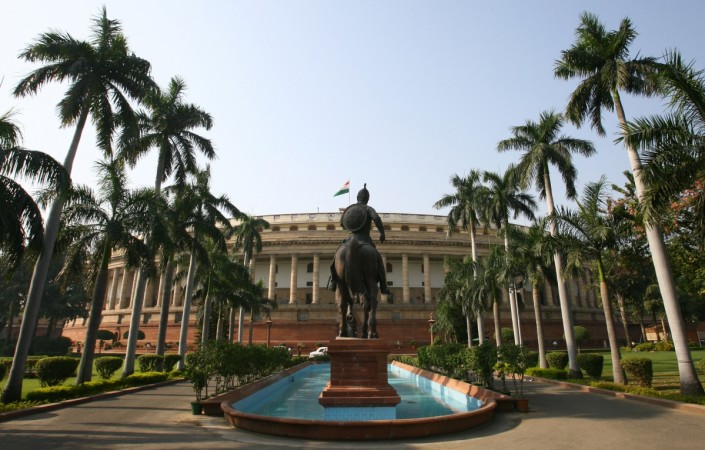 The giant stride taken by the Goods and Services Tax (GST) Bill on Wednesday when it was passed unanimously by the Rajya Sabha has been hailed by various foreign media outlets. While the New York Times (NYT) called it a move to "forge a single economic zone," the Wall Street Journal described it as an "important step" in Prime Minister Narendra Modi's reforms agenda.
The NYT said that Wednesday's development is a breakthrough, a move that will lead to the creation of a "more unified economy" and pave the way for a smoother expansion of enterprises in the country's economy, currently the world's fastest-growing.
The GST Bill will be followed by a series of steps in the coming months in order to replace about 15 different Central and state levies with a single tax, triggering multiple payoffs for consumers and businesses.
An analyst told the daily that the legislation was another step to improve the business environment in the country. "This is long overdue but hugely consequential for the ease of doing business, and for demonstrating to the outside world that India is dragging its economy into the 21st century," the NYT quoted Milan Vaishnav, a senior associate in the South Asia programme at the Carnegie Endowment for International Peace, as saying.
Read: GST Bill passed in Rajya Sabha uninamously
The Wall Street Journal (WSJ) also appreciated the development as a significant milestone in India's taxation history. "Shifting to a GST would help ease the burdens of double taxation and other distortions caused by the current system," the business publication said.
The GST may still be a dampener, according to some analysts, who feel keeping petroleum products would defeat the purpose of a unified tax. Another spoiler is the possibility of the 15 percent service tax getting replaced by GST at approximately 18 percent. The services sector accounts for more than 50 percent of India's gross domestic product (GDP).
The optimism among foreign media seems to have ignored these realities for the time being.
The BBC said that about 7.5 million business enterprises will be covered under the GST, which is likely to be rolled out by April 1, 2017. "What promises to one of the world's most complex tax reforms is expected to be serviced by state-of-the-art technology," the channel said.
The Financial Times spoke about the benefits for the government from the implementation of the GST. "The new regime, in which companies can claim tax credits for tax already paid by their suppliers, is also expected to improve tax compliance, boosting government revenues in the long run."