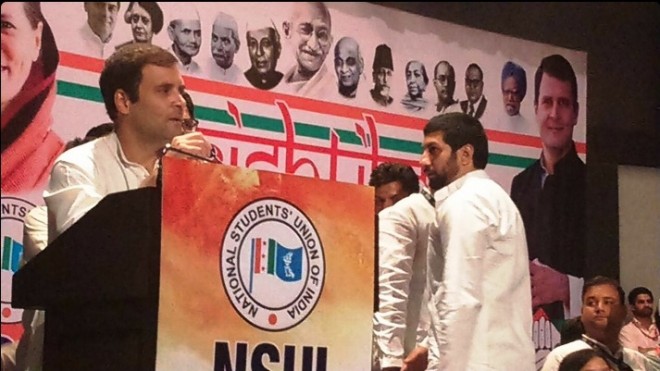 The Modi government may be hopeful of getting the Goods and Services Tax (GST) Bill passed in the Rajya Sabha, but the Congress seems to be throwing a spanner in the works.
Refusing to support the legislation in its current form, the main opposition party is insisting on five changes to be incorporated in the Bill to ensure passage of the legislation in the Rajya Sabha where the National Democratic Alliance (NDA) does not have a majority and therefore dependent on the Congress.
In the previous Parliament session, the government was forced to delay the GST Bill until at least July, after facing strong opposition in the Rajya Sabha.
The Congress has said that the legislation in its present form is disadvantageous to both the Centre and the states.
The Congress has asked the Centre to remove the proposed one percent extra tax on GST for "manufacturing states" and include tobacco and electricity under the legislation.
The party also wants the government to fix the revenue-neutral rate at 18 per cent instead of the proposed 27 percent.
Besides, the party wants the Centre to compensate states for five years for revenue loss arising out of implementation of the new tax regime.
In its present form, the legislation has a provision to compensate states for five years, but covers only 75 percent of the loss in the fourth year and 50 percent in the fifth year.
Without the support of Congress, it will hard for the Modi government to pass the Bill in the forthcoming monsoon session of Parliament, Business Standard reported.
The Congress seems firm in its stance.
"I am not sure the legislation we are presently considering is the best route forward. It helps neither the Centre nor states, at least the majority of them," said former PM Manmohan Singh while addressing Congress chief ministers meeting held recently.
During a discussion in New York a couple of days ago, Union Finance Minister Arun Jaitley had said that the committee to which the GST Bill has been referred to is likely to approve it, given the broad consensus in the committee in favour of the legislation.