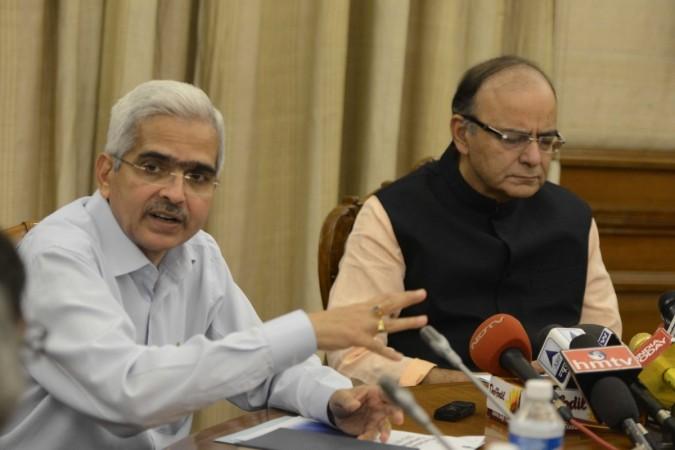 Economic Affairs Secretary Shaktikanta Das said on Tuesday that the Goods and Services Tax (GST) will be implemented from July 1, as all states are on board now.
"GST should be implemented by July 1. All states have agreed on the date," Das told reporters in Delhi.
The Centre now wants to get the approval of the GST Council on iGST (integrated GST), cGST (central GST) and sGST (state GST) drafts during its meeting before the second half of the Parliament's Budget session begins on March 9.
Finance Minister Arun Jaitley told PTI: "The first requirement is constitutional amendment, the law has been passed unanimously and by September 15, 2017 the curtain will be down. We have resolved most of the critical issues. Legislations have been drafted. Two weeks ago, we approved the first draft. By March first week, the second draft will come up. Parliament will be resuming from March 9."
"Despite teething problems, hopefully GST will come up for implementation by July 1. The entire process has to be completed by September 15. At the moment, it is the biggest tax reform since Independence. Once implemented, it will be far more efficient tax system. The quantum of taxation will go up. GST will make generation of cash more difficult," Jaitley added.
The GST, which will replace several consumption taxes, could be a "game changer" as it would reduce tax exemption and give a boost to country's competitiveness, investment and job creation. Reduced tax exemption could have a bearing on prices of goods and capital requirement to manage cross-border supply chains.
It would also reduce duty benefit claimed on imports besides reducing export incentives and drawback on exports, the Financial Express reported.