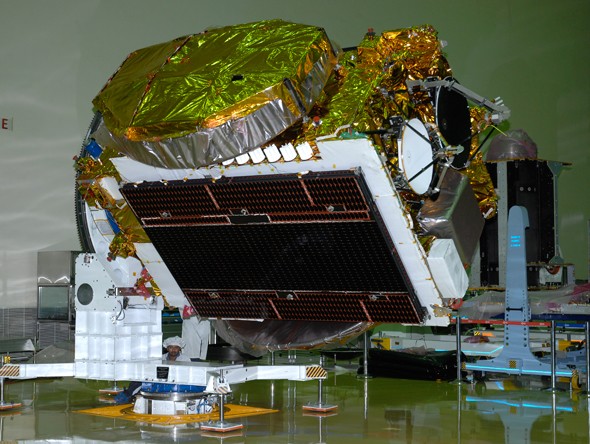 The final countdown for the launch of GSAT-10, India's advanced communication satellite, has begun as it will be sent to the space on Saturday afternoon.
GSAT-10 will be sent into a Geosynchronous Transfer Orbit (GTO) by Ariane-5 VA-209 launch vehicle at 02:48 hrs IST on Saturday, 2012, from French Guiana. It will be telecast live at 01:30 hrs IST by Doordashan channel.
The satellite was supposed to be launched on September 22 but was postponed by a week due to a small snag in the Ariane 5 vehicle, as the launcher was heavier by a gram.
GSAT-10 is a high power satellite weighing 3400 kg at lift-off. According to Indian Space Research Organisation (ISRO) website, it is configured to carry a total of 30 communication transponders in normal C-band, lower extended C-band and Ku-band as well as a GPS Aided GEO Augmented Navigation (GAGAN) payload operating in L1 and L5 bands.
GSAT-10 is the second satellite to carry GAGAN payload after GSAT-8, which is already providing navigation services from orbit. GSAT-10 carries a Ku-band beacon as well to help in accurately pointing ground antennas towards the satellite, according to ISRO site.