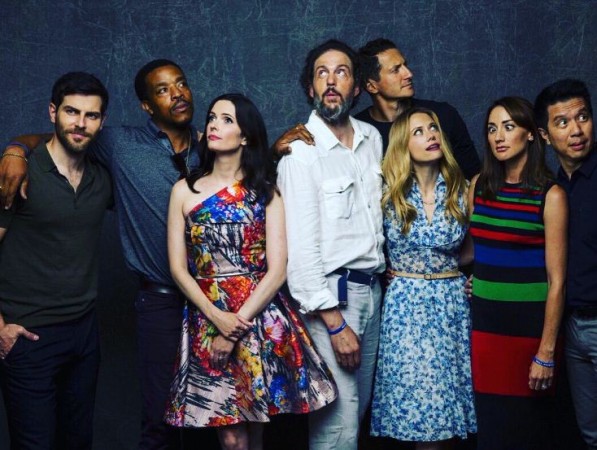 In Grimm season 6, Sergeant Drew Wu could turn to the darker side while Rosalee Calvert and Monroe prepare to welcome their baby. The final sixth season of the show is scheduled to premiere in January 2017.
Teasing about the upcoming sequel, cast member Reggie Lee talked about his character's fate and stated that it could be similar to that of Juliette Silverton. But he refused to get into the details and said, "Well we are already on season six so who knows? Who knows what happens now."
The actor even talked about featuring new characters in the upcoming season. "I'm hoping for a Wumance. We'll see if that happens. I got a little phone call that said it may happen. We'll see. We may have some different storylines and that possibly could be one of them," ScreenSpy quoted him as saying.
So the followers of the NBC supernatural can expect some big surprises when the show will be back with its sixth season. They can also prepare for an intense sequence as actress Claire Coffee revealed that the beginning of the season will be incredibly intense.
"Alliances are shifting, for sure. Usually we take a season to work toward the insanity and that level of tension, but we're starting with it this season. It's not letting up. There's not a lot of breathing room so far," the cast member told Showbiz Junkies.
Meanwhile, Rosalee and Monroe fans watch them getting worried about the baby since the gang is still in danger. "All we do is care about people, and we fall into their patterns of co-dependency," said Silas Weir Mitchell (via TV Line).