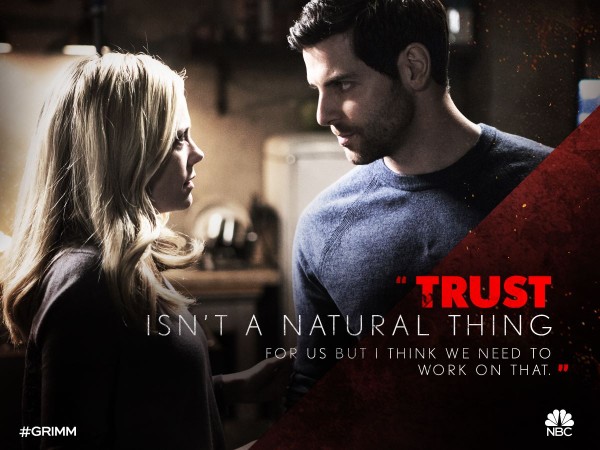 The creators of the supernatural series, Grimm, on NBC have made at least some of the fans panic over the fate of Nick Burkhardt and Adalind Schade in Season 6 through a post on the official Twitter page of the show.
The GIF image shows a note to the male protagonist from Claire Coffee's character. It was featured in the 19th episode of season 5, titled The Taming Of The Wu. It read: "I'm doing something I have to do. I don't expect you to ever understand, but it's the only way to protect my children. And I don't expect you to believe this, but I love you. I'm sorry."
The tweet immediately raised many eyebrows, making the Nadalind fans eager to know the reason for posting it. While some speculated that it could be an indication of their fate in the upcoming season, others took it as a reminder of their true love.
The admirers of the onscreen couple urged the creators to reunite them, and have a happy ending in Season 6. The messages ranged from, "That's why addie deserve to be happy with Nick. She Was so sincere Love Nick.Her love's genuine without Betrayal" to "They've come SO FAR from their beginning! They deserve to have a happy ending together!"
Meanwhile, rumour mills are abuzz with the death of David Giuntoli's character towards the end of the new season. However, viewers will have to wait a little longer to know more about the development.
Also, cast member Bitsie Tulloch has updated her Twitter followers with a new information on Grimm Season 6. She revealed that the title for episode 10 is Blood Magic, and that the sequel is written by Thomas Ian Griffith and directed by Janice Cooke.