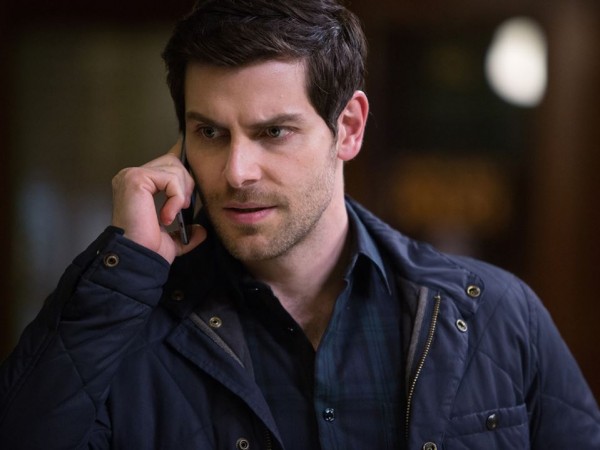 The sixth season of NBC's supernatural drama "Grimm" will heavily emphasise on the storyline of the "magic stick" and the incidents related to it. However, it is still not confirmed whether the mysterious cane has good or bad intentions.
In Season 6 episodes, Renard (Sasha Roiz) will be seen manipulating Adalind (Claire Coffee) who might turn into an evil creature. In the meanwhile, in order to help Claire and Diana, Nick (David Giuntoli) will use the magic stick on Claire that might transform her into a monster. However, since Nick has no idea about the stick, he may transform Claire unintentionally.
In "Grimm" Season 5, Adalind decided to stay with Renard along with their daughter. However, Nick was upset with Adalind's decision as he knew that Renard wanted to manipulate her and turn her into an evil creature.
Now, in order to ensure Adalind and Diana's safety, Nick will be left with no option other than to use the cane. As a result, Adalind's Hexenbeist powers got reduced significantly. Now, to balance her life and her powers, Adalind must have to come out with a better management plan.
Fans are looking forward to find out the exact powers of the magic stick. As reported by Movie News Guide, Giuntoli has hinted that the cane might have evil powers instead of the good ones.
The website has stated that the secret and origins of the mysterious magic stick will be revealed in Season 6. Giuntoli also hinted that the cane is answer to the mysteries that will be showcased in the new season.
Besides it, Season 6 will also explore the character of Renard (portrayed by Sasha Roiz) as it promises to show an "interesting side" of him.
In an interview with Showbiz Junkies, the 42-year-old actor said: "Well, if I have anything to do with it, I would like to take it as dark as possible and as confrontational as we can. I think it's more interesting."
"Grimm" Season 6 will air on NBC on Oct. 9.