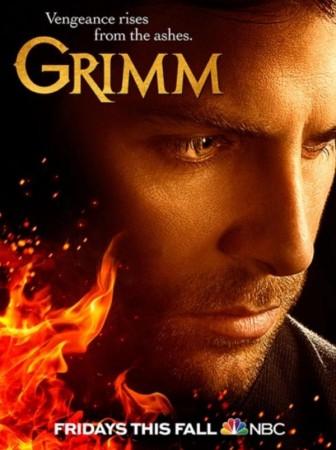 Fans of "Grimm" may finally get a glimpse of their favourite onscreen power couple Nick Burkhardt (David Giuntoli) and Juliette Silverton's (Bitsie Tulloch) future at the San Diego Comic Con 2015, on Saturday, 11 July, from 3-3.45pm at Ballroom 20.
Ever since NBC aired the jaw-dropping finale of season 4, Grimmsters have been on a quest to find out whether the female lead will return to the show in the upcoming season or not.
While showrunners David Greenwalt and Jim Kouf have repeatedly stated that Tulloch's character was dead, the actress has been teasing about her return through various messages and images on Twitter.
This has left the followers of the show confused about Silverton's status in the police procedural drama; they are expecting an official announcement at the international convention.
The event will be attended by Giuntoli, Claire Coffee, Russell Hornsby, Sasha Roiz, Reggie Lee, Bree Turner and Silas Weir Mitchell along with the creators of the show Greenwalt and Kouf, according to TV Insider.
Meanwhile, NBC has released an official poster for season 5 that shows an angry Burkhardt. The image has a sub-heading that states "Vengeance rises from the ashes", indicating the character change for the detective.
The absence of Tulloch from the official Comic Con panel and the new promotional photo indicate that her character may not appear at least in the first few episodes of the season 5.
"Grimm" will be back on NBC with season 5 on 30 October.