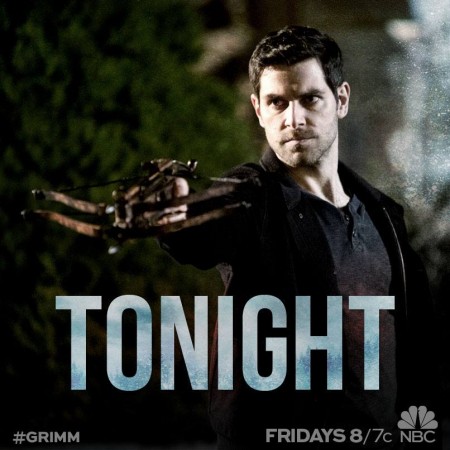 When "Grimm" returns on NBC with season 4 episode 17 titled "Hibernaculum" next Friday, 10 April, at 8 pm, it might open a new chapter in Nick Burkhardt (David Giuntoli) and Juliette Silverton's (Bitsie Tulloch) life.
In the upcoming episode titled "Heartbreaker", the veterinarian will try to embrace what she's become rather than fighting it out, but things may not go smooth in the sequel.
The official synopsis hints that Burkhardt will have to take a break away from professional life to spend more time with his lady love as she fears of losing her humanity and blames Adalind Schade (Claire Coffee) for it.
Although Schade is responsible for the new change in Silverton's life, the detective does not want his girlfriend to be a new villain in the town. So he may try to stop her from taking revenge on former hexenbiest.
However, Giuntoli's character has a complicated case to investigate as a rare wesen enters the town and starts killing people leaving its victims frozen. In the meantime, Captain Sean Renard (Sasha Roiz) will continue to suffer from mysterious bleeding and visions.
On the other hand, Monroe (Silas Weir Mitchell) will work towards coming to grips with the Wesenrein incident in episode 17 titled "Hibernaculum".
Until "Grimm" brings some interesting sequences between the power couple, fans of police procedural fantasy series can tune in to NBC this Friday, 3 April, at 8 pm to watch the tale of frog prince in episode 16, which will be live streamed here.