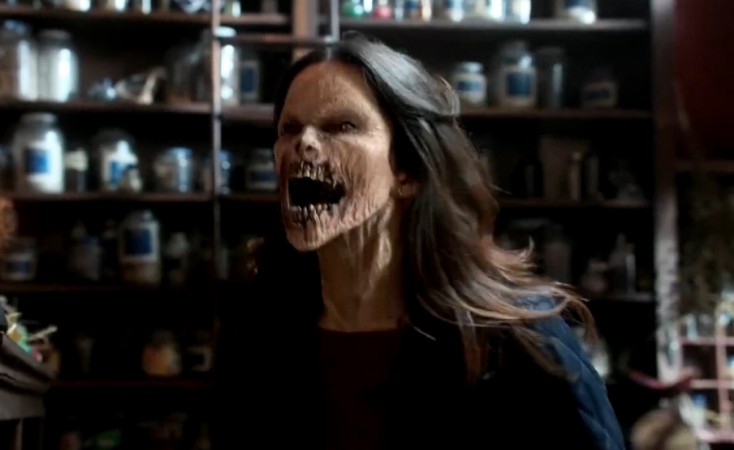 When "Grimm" returns on NBC with season 4 episode 21 titled "Headache" next Friday, 8 May, at 8pm, it will once again revolve around new challenges faced by Nick Burkhardt (David Giuntoli) and Juliette Silverton (Bitsie Tulloch).
The official synopsis of supernatural series hints at the veterinarian's new move to take revenge on Adalind Schade (Claire Coffee) as it states that she will solidify new alliance while executing her plans.
Meanwhile, the description also indicates that Tulloch's character will turn down Monroe (Silas Weir Mitchell) and Rosalee Calvert's (Bree Turner) offer. So it can be assumed that the detective needs to be more alert about his lady love.
However, the protagonist will have a new mysterious case to investigate. He will try to solve a grisly murder case along with his partner Hank Griffin (Russell Hornsby). As they get closer to uncover the identity of a serial killer, it will lead them to another crime, which will put Sergeant Drew Wu (Reggie Lee) in grave danger.
In the meantime, "Grimm" fans will also get to watch Jacqueline Toboni as Theresa "Trubel" Rubel in episode 21. Other cast members of the sequel are Sasha Roiz, Claire Coffee and Nico Evers-Swinderll.
Until NBC telecasts "Headache", viewers can enjoy episode 20 titled "You Don't Know Jack" this Friday, 1 May, at 8pm, which will be live streamed here.