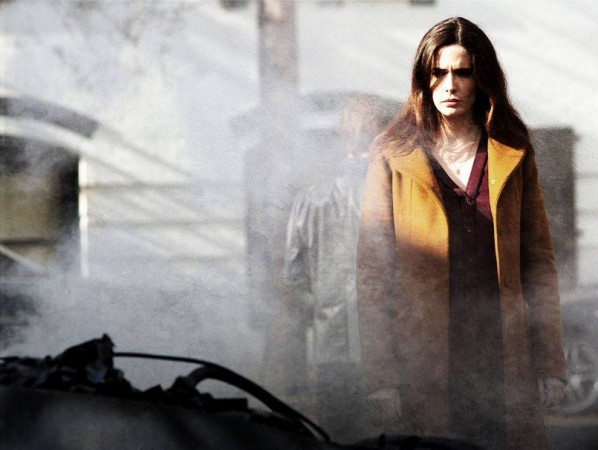 As the title of "Grimm" season 4 episode 15 suggests, the storyline of NBC's supernatural drama revolves around "Double Date" on 27 March.
As per the official synopsis, Nick Burkhardt (David Giuntoli) and Hank Griffin (Russell Hornsby) will investigate a new murder case where in a man finds himself in the middle of a very bizarre love triangle.
Meanwhile, the description of episode 15 also states that Adalind Schade (Claire Coffee) will make a discovery that might turn the tables in her favour and Juliette Silverton (Bitsie Tulloch) will make a big decision that could change the course of her relationship with Nick.
Since both the sequences indicate a "Double Date" it remains to be seen whether the storyline of "Grimm" season 4 will revolve around a love triangle between Burkhardt, Schade and Silverton. If so, then the lives of all the major characters in the series will turn upside down.
Earlier, Tulloch had teased about a new development in the plot line of Burkhardt and Silverton, which will guide them to two different roads and make them take their individual choices in life.
So there could be some spicy sequence coming in the way of fan favourite power couple in "Grimm" season 4 episode 15 titled "Double Date".
In the meantime, Monroe (Silas Weir Mitchell) and Rosalee (Bree Turner) may have to help Captain Renard (Sasha Roiz) with recurring episodes of phantom bleeding.
Watch the next episode of supernatural drama series on NBC Friday, 27 March, at 8pm.