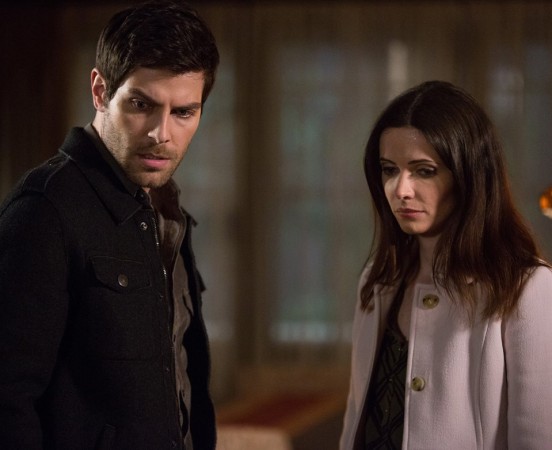 "Grimm" Season 4 episode 19 titled "Iron Hans" will once again take viewers through the new challenges faced by their favourite couple, Nick Burkhardt (David Giuntoli) and Juliette Silverton (Bitsie Tulloch). But this time around things might take an unexpected turn as the two might decide to call it quits.
The official synopsis of the NBC series states the detective will find new hope for his lady love in the last person he expected and it is none other than Adalind Schade (Claire Coffee). But fans cannot really wait to watch a happy ending for the couple as it was already revealed that the creators are planning to tear them apart.
Earlier, Tulloch had teased about high demand of drama by the TV world. "Happiness doesn't make good [on] TV. Happiness for a time makes good TV, but you have to tear it apart. [But] I don't know to what extent the writers are going to tear us apart this time. It could be permanent," she said.
In a similar vein, Giuntoli had also shared his opinion over the good and evil representation of Burkhardt and Silverton in near future. According to him, it would be a great idea to watch the onscreen power couple taking up the role of God and Devil.
So it remains to be seen where the storyline is taking the romantic life of the main leads to as the description of next sequel has just mentioned that the veterinarian will make a surprising new ally.
"Grimm" fans will have to wait until 24 April to find out if Nick and his partner will call it quits next week or not. But they can watch Juliette 's revenge on Schade this Friday, 18 April, at 8pm on NBC, which will be live streamed here.
In episode 19 titled "Iron Hans", the protagonist and his partner Hank Griffin (Russell Hornsby) will have to investigate a homicide they learn is connected to an age-old Wesen rite of passage. For Captain Sean Renard (Sasha Roiz), he will continue to battle a darkness within.