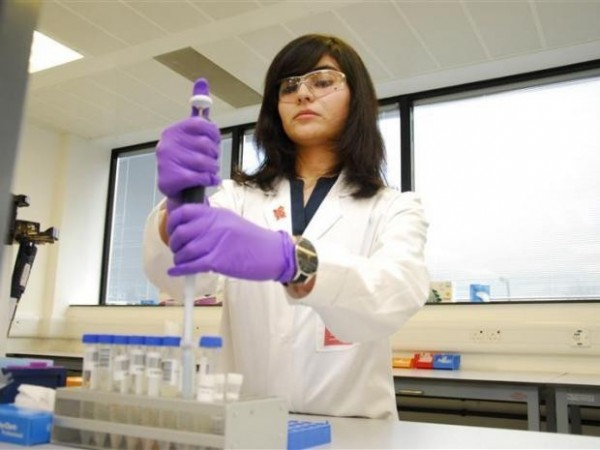 In the popular TV series, Grey's Anatomy, you might have seen a new technique being used on a fifteen-year-old girl to get cheekbones who didn't have one because she was suffering from Treacher Collins Syndrome in the episode "Start Me Up".
Well, the fiction seems to have turned almost real in the case of an Israeli man who damaged his leg in a serious car accident. In this case, however, cadaver bone implantation didn't take place; rather something more astonishing was carried out by the doctors.
They created a leg-bone using human tissue in a lab which was followed by a 'game-changing' surgery.
ALSO READ: Deadpool in real-life: Humans might one day be able to re-grow missing limbs, scientists claim
The tissue-engineering technology is being developed by Bonus BioGroup of Haifa in Israel.The man, who lost two inches of his shinbone after the accident, had undergone two surgeries before in an attempt to mend it, but they didn't really work. Finally, he opted for the implantation of the bone graft manufactured by the Bonus BioGroup.
The pioneering operation which the experts branded as 'truly science fiction' will help the bone to re-grow itself within six weeks and will help the patient's shin function normally, Daily Mail reported.
Fat cells from the patient were extracted to create constituent parts and then it's grown on a biodegradable scaffold over the course of two weeks. The semi-solid live bone tissues created as a result of this process were then placed back into the patient's body.
ALSO READ: Spider-Man fans rejoice! You may soon be able to climb up walls like him
It is to be noted that human body itself is not capable of naturally restoring bone segments, but biological implants bridge the gap between the missing segments and enhance the ability of the body to heal itself.
Dr. Nimrod Rozen, head of orthopedics at Emek Medical Center in Afula who led the procedure said: "This surgery is truly science fiction; it changes the entire game in orthopedics." He added: "Today I have the ability to grow any bone in a lab."