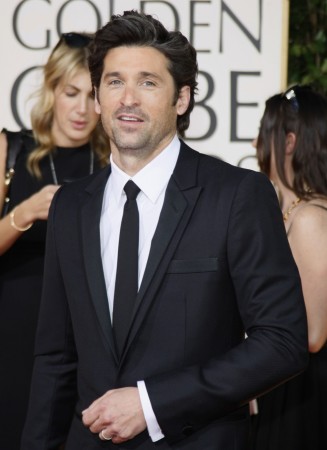 "Grey's Anatomy" creator Shonda Rhimes has received death threats after she killed the character, Derek Shepherd, played by Patrick Dempsey in the much-loved medical drama series on ABC.
The 45-year-old screenwriter revealed this shocking exit in the final episode of Season 11 and fans were devastated as they could not believe they will not be able to see any more of their "McDreamy".
Rhimes tried to calm down the outraged fans by defending why she wanted to kill off Dempsey's character despite him being a central figure on the show since 2005.
"Derek Shepherd is and will always be an incredibly important character – for Meredith, for me and for the fans. I absolutely never imagined saying goodbye to our 'McDreamy'," she said in a statement, and added "His loss will be felt by all. Now, Meredith and the entire Grey's Anatomy family are about to enter uncharted territory as we head into this new chapter of her life."
Meanwhile, Dempsey said he thought it was an "extraordinary" thing to affect so many lives worldwide. "It is incredible how devoted and passionate the fans are, and I will forever be grateful and humbled by the experience," he said in an interview with TVLine.
it's a beautiful day to punch Shonda Rhimes in the throat #greys

— callyx (@turco_calyx) April 24, 2015
It's a beautiful day to kill Shonda Rhimes

— RIP Derek Shepherd (@dr_greysheperd) April 24, 2015
I really hate Shonda Rhimes . Like she really emotionally destroyed me.

— tanyaaa❤️ (@_teamtanya_) April 24, 2015
However, Dempsey's fans have a lot to look forward to. According to reports, the 49-year-old star will be appearing in a holiday movie called "Mission: S.O.P.", where he plays Hunter Baker, the father of the young Paula, played by Priscilla Schmidt.
The movie, directed by Gabriel Schmidt, is slated for a December 2016 release. It is the story of a 10-year-old girl on a mission to save her family by Christmas Day. Carlotta Montanari and retired professional basketball player Dennis Rodman are also part of the cast.
So, looks like it is going to be a very Merry Christmas for all the Dempsey's fans.