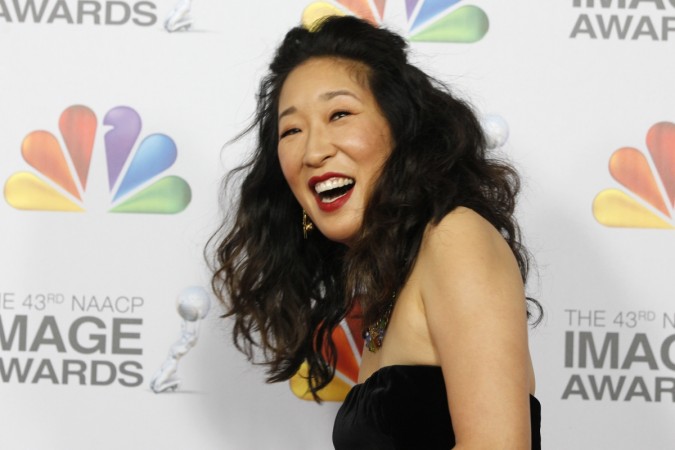 Grey's Anatomy fans, hold your hearts tight as Meredith Grey's "person" Cristina aka Sandra Oh could return in the upcoming episodes.
Getting our hopes high, Owen actor Kevin McKidd just teased the possibility of Cristina's return to the ABC show. *Heavy breathing*
Also Read: This MAJOR character leaves Grey's Anatomy after season 14 episode 5 [SPOILERS]
Talking to Entertainment Tonight, the actor confirmed that Sandra hasn't ruled out the chance of returning to the hit medical drama. McKidd, while promoting the 300th episode of Grey's Anatomy, told the website that he and Sandra talk "all the time" and she actually asks how Owen is doing. Awww!
"When my character got married to Amelia, she got kind of jealous and was like, 'No, that's not right! That shouldn't be the way. That's not cool. That shouldn't be what's going on,'" he said, adding he told her she has to come back if she wants things differently. Her answer: "Well maybe, maybe."
Sharing his thoughts on her possible comeback, he said: "I hope she will. I think it would be so much fun. It would open up so much again in the story and mix everything up. Owen, wherever he is in his life, would have incredible stories. She's just such an amazing actor. I still miss her to this day."
MAKE IT HAPPEN ALREADY!
McKidd went on to confess that his favourite couple on the show is Cristina and Owen. "They were such a complex couple and really loved each other and were passionate. They really struggled through a lot."
Speaking of the landmark episode, it has been revealed that the episode is a "poem" written for the loyal fans of the show.
"It's an interesting episode. People come into the hospital that kind of trigger memories for a lot of our doctors. It's really cool the way the stories have been woven together to do that ... There's a lot of surprises and nuggets hidden within the episode," McKidd revealed.
Spoiler alert:
The episode will feature patients like Christina and George O'Malley (TR Knight) and Izzie Stevens' will also sort of feature in the milestone episode.
Grey's Anatomy season 14 episode 7 will air on November 9.
Here are all the viewing details you need to know:
Air Time: 8/7c on ABC.
Watch/stream online: You can watch it here (for the US viewing only).