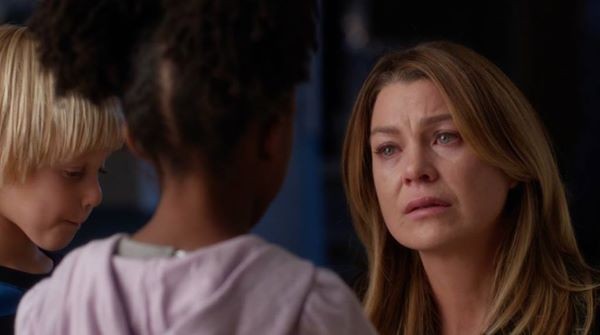 The winter finale of Grey's Anatomy Season 13 is titled You Haven't Done Nothin and the promo hints at Jo finally revealing the truth about her past to Alex. The whole misunderstanding between Alex and Andrew DeLuca happened because Jo wasn't forthright about her past, and it might be too late for her to try and redeem herself.
Showrunner Shonda Rhimes is known for dropping bombshells during midseason and season finales, and therefore viewers of the show are prepared for shocking moments in Thursday's episode as well.
Here are three scenarios that could leave viewers craving for more.
Jo's husband returns: Jo has been running from her past for a long time now, and it looks like her past is catching up. We learned about Jo's husband in the Season 12 finale, and all that we were told was that he was a charming man who abused her. She ran away from him, and one of the reasons she did not want to file for divorce was because she was scared he would trace her back to Grey Sloan Memorial Hospital.
Megan returns: We were introduced to Owen's sister in the previous episode of the medical drama when he conjured up her image while operating on an unidentified person. Owen believes she is dead, but chances are Megan would turn up alive just when Meredith and Nathan decide to take their romance public.
Maggie learns about Meredith and Nathan: This scenario is going to be painful to watch, as Maggie is not going to appreciate her sister hiding the fact that she was secretly hooking up with Martin Henderson's character.
The official synopsis for You Haven't Done Nothin reads: "Believing he's going to jail tomorrow, Alex makes a big decision about his future. While the hospital is overrun with victims of a building collapse, Richard demands answers from Bailey about Eliza's presence at Grey Sloan."
Grey's Anatomy airs Thursdays on ABC. New episodes can be watched online on ABC.com or abc.go.com.