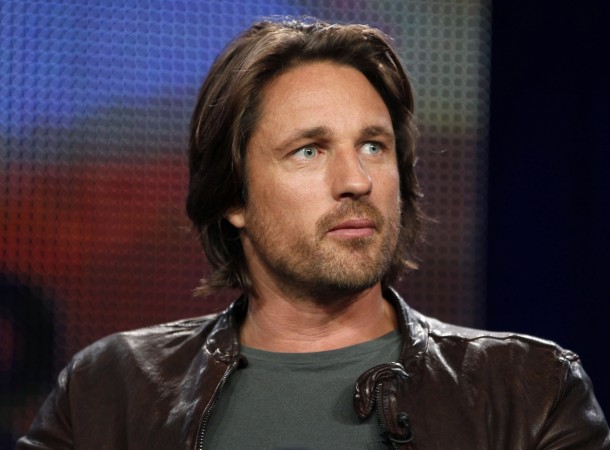 Season 13 episode 2 of ABC's medical drama Grey's Anatomy saw Meredith warning Nathan about Maggie's interest in him and asking him to gently let her down, which he did when Kelly McCreary's character asked him out at Amelia and Owen's dinner party.
There weren't any Meredith-Nathan romance moments in the second episode and it looks like viewers won't see any steamy scene for a few more episodes. Actress Ellen Pompeo, who plays Meredith, told Us Weekly that there won't be any sex scenes in the first five episodes. But the love triangle will continue. "We're still doing the triangle, and Meredith is still keeping the secret from Maggie," she said of her fling with Nathan in the previous season.
Elsewhere in episode 2, viewers saw Jackson offering to help take care of the baby and suggesting that April move in with him for the time being. April has agreed to consider it and this has sparked speculation that a romantic reunion is in store for the divorced couple.
"There's clearly still feelings there, but they're definitely not together," Sarah Drew, who plays April, told TVLine. "There's a carefulness that they have around one another in these first several episodes, because they don't really know what they are. It's challenging waters to navigate. In some ways, I feel like the audience is going to be like, 'Why aren't you guys just getting back together? What is wrong? Where is the conflict?'
"But you have to remember," Drew added, "the conflict that built up over the past two seasons still exists, even though we're in this new tender space."
Grey's Anatomy airs Thursdays on ABC.