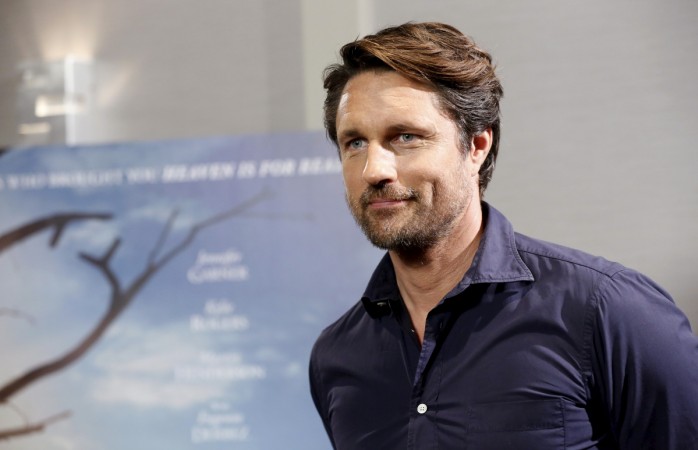 Thursday's episode of ABC's medical drama Grey's Anatomy saw Meredith and Nathan finally deciding the nature of their relationship, and it looks like the couple, or at least Meredith, isn't interested in pursuing a relationship.
The episode titled Falling Slowly saw Meredith telling Nathan that she wanted them to remain just colleagues and nothing more. Are Nathan and Meredith over even before they started?
"Riggs and Meredith's personalities together are really nice and combative and I think it's going to be interesting to see how they negotiate the power struggle of that," Martin Henderson, who plays Nathan, told The Hollywood Reporter back in May. "It's that battle of wits, it's a turn-on and it's sexy and fun." However, he did not reveal if there is actually a future for them as a couple.
In other news, it was recently announced that Arizona will be getting a new love interest soon, and speculations are rife that it is Leah (Tessa Ferrer), who was her brief love interest in one of the earlier seasons. Without revealing much about what's in store for Arizona on the romantic front, Jessica Capshaw told TVGuide that her character's love life will take a few unexpected turns this season.
"A love interest certainly doesn't mean necessarily a huge relationship," Capshaw said. "It kind of just means exactly that. I think there's an opportunity for there to be some really fun, flirty, exciting, sexy stuff that comes up for [Arizona]. And that's fun."
Grey's Anatomy airs Thursdays on ABC. The next episode is titled Both Sides Now and the synopsis reads: "Meredith and Bailey are at odds when both of their patients need a liver transplant, Owen seeks help from the other doctors when he is charged with babysitting baby Harriet for the day, and Amelia struggles with telling Owen some important news."