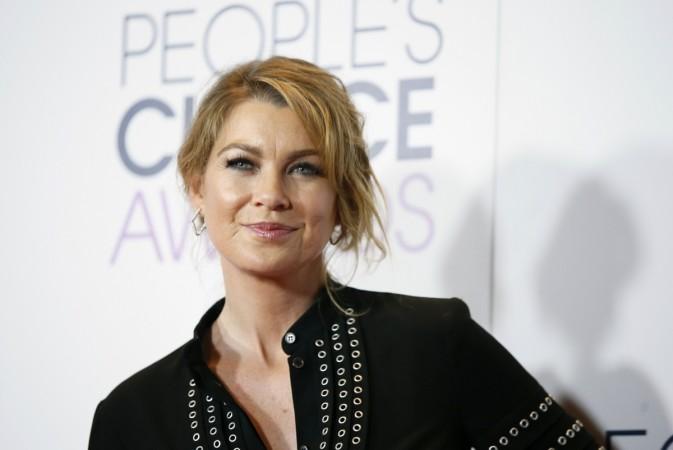 Actress Ellen Pompeo, who plays Meredith Grey on ABC's "Grey's Anatomy," recently opened about what prompted her to stay with the show, and according to her, age was a factor.
Pompeo has been playing Meredith Grey since 2005 and she would have gone in search of other opportunities if she were younger. "I probably would have done my time, then gone out to search for other things." But she "was definitely aware of how challenging it would be to find other roles in my late 30s and early 40s."
But once she found success on the show, Pompeo was reluctant to leave something that gave her immense satisfaction. "I thought, 'Why would I leave something that is super successful and pays me great to search the landscape?' I decided that I would stay on Grey's and be grateful and try to ride it out for as long as I could. And I am very happy that I made the decision to stay. It's only gotten better with time," the actress noted.
"Grey's Anatomy" will be airing Season 13 in September, and Pompeo is one of the few actors who has remained with the show. Patrick Dempsey's Derek Shepherd, who was one of the leads, was killed off in Season 11, and since then the show has been focusing on Meredith accepting life as a widow and learning to move on from the tragedy.
Interestingly, Season 12 saw Meredith hooking up with two people, and one of these casual relationships could turn into something significant. Rumours are rife that Meredith's hookup with Nathan, the character essayed by Martin Henderson, could turn serious, and this could potentially cause a rift between Meredith and her sister Maggie, who has a huge crush on the new doctor.
But Derek's sister Amelia could play an important role in preventing the siblings from fighting over a guy. "It's possible that they'll both try and accommodate one another. I'm sure Amelia will do whatever she can do to ease anyone's pain in that family," Caterina Scorsone told Entertainment Weekly. "Right now, Amelia doesn't know about either of their situation with Riggs, so that will be something really fun to explore next year - how she's going to find out about Meredith and how she's going to find out about Maggie, and how they're going to deal with it," she said.