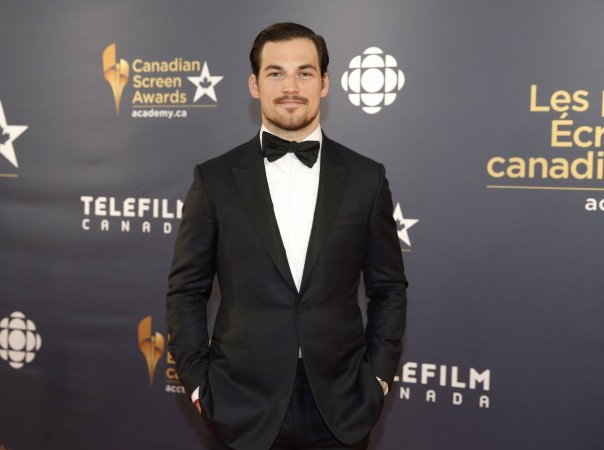 Season 13 of "Grey's Anatomy" will pick up immediately following the events of the previous instalment that saw Alex beating DeLuca to a pulp after a slight misunderstanding.
This is going to reflect badly on Alex and according to spoilers Alex might even get fired from Grey Sloan Memorial Hospital due to this. As for DeLuca, it looks like he will be battling for his life when Season 13 premieres next week.
"He was in trouble," Debbie Allen, who directed the Season 13 premiere, told E!News when asked about DeLuca not pulling through. "I can just let you know that we pick up where we left off, so it's going to be a hot opening."
"This season is really hot. I mean, we're in season 13, but we're like a brand new show. The storylines are more dynamic and exciting than ever," she teased. "That opening episode, which starts next Thursday night, it's something that'll knock your socks off, take your breath away, and make you want to keep watching."
The premiere will also touch upon April and Jackson, who welcomed a new baby in the Season 12 finale. It remains to be seen if the baby will rekindle the romance that went out of their lives with the death of Samuel, but one thing fans will definitely see is a big smile on Sarah Drew's April.
Season 13 will explore "what it means to be uncoupled… and how it feels to see your ex go out on a date, and do you try to sabotage it a little bit? There's some flirting that happens. We think we can have a little fun with it versus being dark and grim," showrunner Shonda Rhimes previewed in a chat with Entertainment Weekly.
"Grey's Anatomy" will air Season 13 on Sept. 22. The first episode is titled "Undo." The synopsis reads:
When one of Grey Sloan's own lands in the hospital, Bailey tries to figure out what happened while the rest of the doctors jump in to help. Meredith juggles huge secrets that affect her relationships with Alex and Maggie. While Richard helps Jo with a big decision, April and Catherine will clash over the new baby.