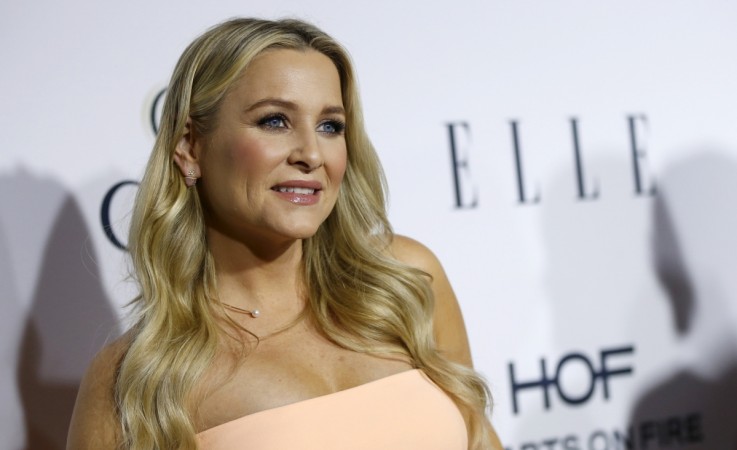 The preview for Thursday's episode of Grey's Anatomy sees Arizona back in Grey Sloan Memorial Hospital and she does not look pleased with Alex's show of violence against her roommate Andrew DeLuca. But Arizona is also worried for Alex, who is a close friend of hers.
Jessica Capshaw's character was missing in the first two episodes as she was away in New York City visiting Sophia, her daughter whom she shares with Callie. When she returns to Grey Sloan, Arizona will get right in the middle of the drama surrounding DeLuca and Alex.
"It's funny, when I read the scripts that I wasn't in, I felt like I wanted to know what Arizona was doing [when the Alex-Andrew melee went down]," Capshaw told TVLine. "Outside of Callie, Arizona has been closest to Alex. So I was kind of wondering if Alex would [reach out] to her. We find out in the episode that she heard what happened [while in NY], but she has no idea just how bad it is [until] she returns to work. And, when she sees just how bad it is, it really fires her up. And it worries her. Because anyone who can do something like that needs some help. Needs some assistance. [Laughs]"
The third episode of the season is titled I Ain't No Miracle Worker and it will see Ben taking on a new parenting role and Amelia helping Meredith and Maggie sort out an issue. It looks like Maggie will finally come to know about Meredith's affair with Nathan Riggs, and she isn't going to be pleased as she has feelings for the doctor.
Grey's Anatomy airs Thursdays on ABC.