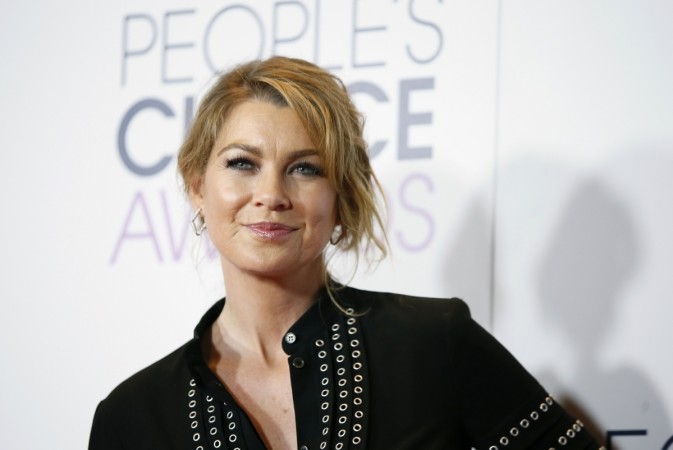 Season 12 of ABC's medical drama "Grey's Anatomy" ended on a happy note for Amelia and Owen, who got married, and April and Jackson, who welcomed their baby in the finale episode of the season. But it also saw Alex and Jo apparently parting ways after she refused to accept his marriage proposal.
Alex is yet to learn the truth about Jo's past, and chances are high that he'll seek solace in Meredith's company. This has resulted in renewed interest in Meredith and Alex becoming a couple, and according to executive producer Betsy Beers, it's understandable that fans want to see the duo together.
"I think there's something about them where fans sometimes feel like that might be inevitable, so they're getting ahead of it. So I don't think it surprises me because I think it's a logical place to go," Beers told E!Online. "From my perspective, I understand the reaction because I think you also just love these two people and you want them both to be happy, and that's a natural thing too," she added.
It remains to be seen if the show will explore an Alex-Meredith romance angle, as the penultimate episode of Season 12 saw the widow hooking up with Nathan Riggs, the character portrayed by Martin Henderson. Nathan could be Meredith's first serious romance since Derek's death, but according to actress Ellen Pompeo, he will never be the next McDreamy, the character essayed by Patrick Dempsey.
"There will only be one McDreamy ever," she told TVLine. "You know, he's not replaceable. Sure, you may have other relationships, and you may even marry again," Pompeo noted, "but everybody has that one great love." For Meredith, the one true love was Derek.
"Grey's Anatomy" is set to return to ABC this fall. Almost all the lead stars associated with the show have renewed their contracts for the upcoming season. However, Sara Ramirez, who essayed Callie, will not be returning for Season 13.