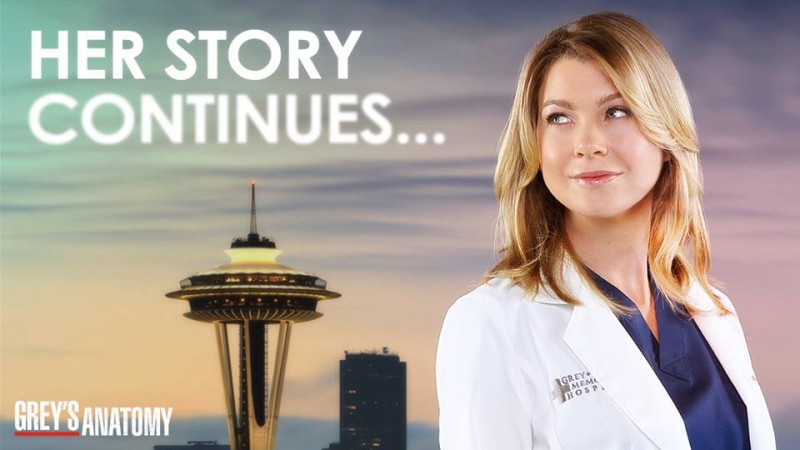 The upcoming season of ABC's medical drama "Grey's Anatomy" will see Ellen Pompeo's character Meredith Grey, who lost her husband Derek in the previous season, coming into her own.
Fans are still quite unhappy with showrunner Shonda Rhimes' decision to kill off Patrick Dempsey's Derek. But many are equally excited to see how Meredith with move on in life now that she has lost her husband, who has been with her since the beginning of the series a decade ago.
The upcoming season is going to focus heavily on Meredith, and speculations are rife that Meredith's Alzheimer's Disease will be the focus on season 12. This, many feel, could also be her last season on the show, several reports claim.
As fans of "Grey's Anatomy" know, Meredith got tested for the Alzheimer's gene in season 9 and she tested positive for multiple genetic markers. But since then, there hasn't been much mention about it, and now, Zap2It speculates that focusing an entire season on Meredith's struggle with the diagnosis could be a great way to prepare for Pompeo's exit from the show.
Another reason why the publication feels Meredith's end is near is because Pompeo has just one more year on her contract, and if she decides not to sign up for additional seasons then Rhimes will have to write off the character.
At this point Pompeo's exit is still a rumour, but if the actress does quit "Grey's Anatomy," then chances of her taking up another actor role are remote. Last year, Pompeo said during a BuzzFeed-hosted panel that she does not want to continue acting after "Grey's Anatomy."
"I feel like the acting has been a wonderful opportunity, and I've just done so much of it over the past 11 years…" the Grey's Anatomy star said. "Grey's is in 97 countries or something and we've had this blessing of all these wonderful fans who still love us 10 years later. I feel like I did it and I don't have anything left to prove, and I'd like to try to challenge myself."