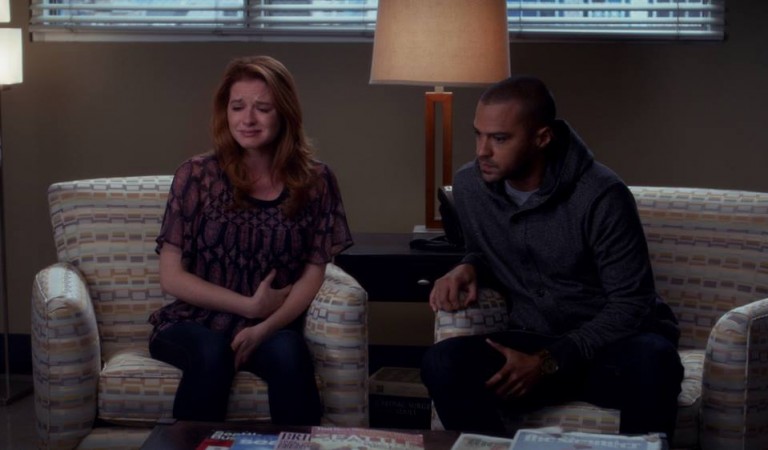 With just days to go before "Grey's Anatomy" returns, ABC has released the synopsis for the first episode of season 12. The premiere episode is entitled "Sledgehammer" and it will deal with bullying and its negative effects.
"Grey Sloan Memorial Hospital springs into action to save the lives of two young girls whose powerful story will force some of the doctors to revisit the effects of bullying on their own pasts," the synopsis reads.
"Sledgehammer" will also explore how Meredith is dealing with her new living arrangement. The unfortunate death of her husband, Derek Shepherd, resulted in Meredith moving back into her mother's house, and she will have Amelia and Maggie as her housemates. The two of them will help Meredith move on in life and take care of her three children.
"Right now it's very funny. Those three women are very different and don't have very much in common, which is fantastic," showrunner Shonda Rhimes told The Hollywood Reporter. "Meredith needs support right now and she is related to them so it's not the same as when she was living with Izzie (Katherine Heigl) and George (TR Knight) and liked them. She doesn't necessarily need to like them to love them and be in a house with them. It's a fascinating dynamic — it's family."
Season 12 will pick up three months after the events of the season 11 finale, and fans will see Jackson preparing to welcome April back to Seattle. Despite Jackson's ultimatum, April did re-enlist, and it remains to be seen how this has affected their relationship.
"We haven't actually broken up," actress Sarah Drew told Entertainment Weekly. "We're left on the precipice. He's given me an ultimatum that gives us room to figure out what's going to happen next season. I think this is the first of many conversations. I don't see it as a total breakup, I see it as they're definitely in a really, really rough situation. I don't think that it's the nail on the coffin for them."
"Grey's Anatomy" will air its Season 12 premiere on Thursday, 24 September at 8pm EDT on ABC.