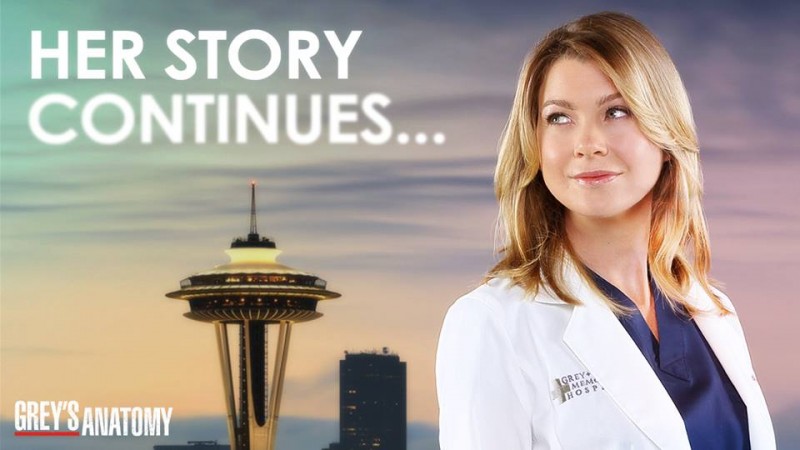 The final few episodes of "Grey's Anatomy" were a blur for most fans of the show, as it dealt with the aftermath of Derek Shepherd's death.
The final episode saw Meredith making an attempt to move on in her life, thanks to her friends and family at Grey Sloan Memorial Hospital. What's in store for Meredith in the upcoming season is still a mystery, but if plot spoilers doing the rounds turn out to be true, then season 12 will deal with Meredith's possible Alzheimer's.
As for the other characters on the show, fans can expect April and Jackson to make a decision regarding the state of their marriage. The finale saw Jackson giving April an ultimatum, but it's too soon to say if they have broken up or not.
Elaborating on the state of their relationship, actress Sarah Drew told Entertainment Weekly that Jackson and April are on the precipice, and April's choice will decide their future.
"We haven't actually broken up. We're left on the precipice. He's given me an ultimatum that gives us room to figure out what's going to happen next season. I think this is the first of many conversations. I don't see it as a total breakup, I see it as they're definitely in a really, really rough situation. I don't think that it's the nail on the coffin for them. He says if you go, we're done, but April still has to make a choice, so that's where—I guess—we'll pick up next season, but [Shonda Rhimes] could make a different choice," Drew said.
Meanwhile, another couple on the show, Alex and Jo, could be taking the next step in their relationship. Alex and Jo have been together a long time now, and they have decided to buy an apartment together. The next logical step in their relationship would be an engagement and a marriage.
But because showrunner Rhimes is known for bringing unexpected twists and turns, there are chances for the two to break-up as well.
"Grey's Anatomy" season 12 will return to ABC this fall.