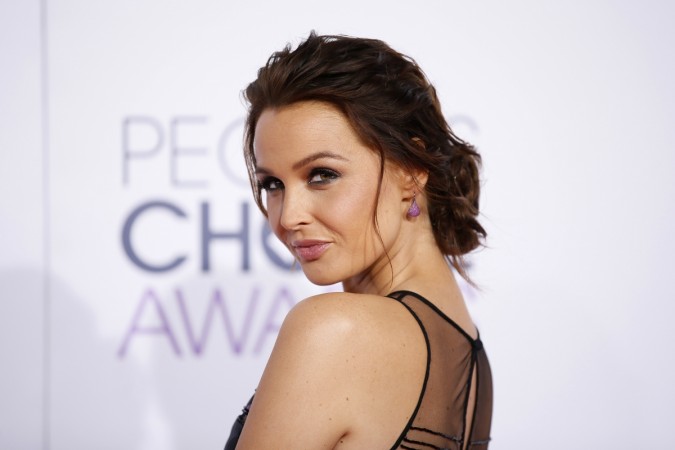 The Season 12 finale of ABC's medical drama "Grey's Anatomy" will air on Thursday, May 19, with the episode "Family Affair" that will see Jo explaining the real reason why she cannot get married to Alex.
CLICK HERE to watch the episode live online.
The previous episode of "Grey's Anatomy" saw Justin Chambers' Alex once again popping the question to Camilla Luddington's Jo. But she turned down his offer, saying she cannot marry him. Viewers did not get to hear the reason why Jo refused to marry Alex, with whom she has been living in for quite a while, but fans have come up with a number of possible reasons, and one of it is that Jo is already married.
"So is Jo married already? Cause I don't understand how someone who co-owns loft & asked about babies is so commitment phobic. #GreysAnatomy," one fan wondered on Twitter. Several others have theorised that Jo has cheated on Alex, and this was why she does not want to get married. "Jo must cheated or have a major secret b|c there's absolutely no reason she should be saying NO to Alex #GreysAnatomy."
Luddington recently revealed that there's a solid reason why Jo isn't jumping up with joy when Alex proposed and added that it doesn't get glossed over. Have we seen the last of Jo and Alex? "I think if you say no to a proposal and someone really does love you and wanted to get married, that usually ends things — especially because he has proposed twice," Luddington told Variety. "This is the third time. I always joke [to the writers], 'Can I please say yes?' Because Justin is so cute and Alex is so cute and I don't get it! If I had proposed to someone three times and they said no, I would think maybe something is not right."
"Grey's Anatomy" airs Thursdays on ABC.