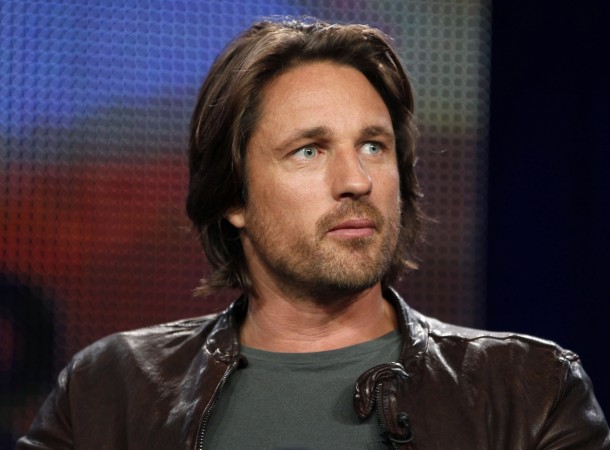 As reported, Thursday's episode of "Grey's Anatomy" titled "At Last" featured the death of Kyle Diaz, the character essayed by Wilmer Valderrama. The musician was readmitted to Grey Sloan Memorial Hospital to treat his post-surgical complications, and he soon rekindled his romance with Stephanie. But things did not end well for the couple, as Kyle died on the operating table. The last we saw of Stephanie was her roaming around the hospital, and Amelia's apologies fell on deaf ears.
Besides the tragedy, the episode also ended things for Penny and Callie, who was still reeling from the shock of losing her daughter to Arizona. We also saw Jo turning down Alex's proposal, and it looks like there's more drama in store for the couple. In the next episode, Jo admits to Alex that she has been keeping some sort of a secret from him, and this will explain why she finally rejected his offer to get married.
But the most shocking moment of the episode was towards the end of the hour when an argument between Meredith and Riggs turned into something romantic. "This could make things a little awkward," Riggs said, pulling away for a second. But Meredith wasn't ready to think about consequences just yet.
So is Riggs the new McDreamy? "It's unfair to Patrick [Dempsey] and Martin [Henderson] to call Riggs the new McDreamy," actress Ellen Pompeo, who plays Meredith, told The Hollywood Reporter. "There will never be another McDreamy; there is not another Patrick Dempsey. It was a huge loss. No one will ever replace him. We can only move forward and change."
Pompeo is unsure where the storyline is heading, but she is sure it will be an interesting watch. Meredith doesn't want to fall in love again, and Riggs is someone for whom she'll never develop any sort of affection.
"So Riggs is a super-safe guy because everyone hates him; no one can ever know about it and she knows she's never going to fall in love with him. She can't date him; it can never be anything serious, so he's safe to just scratch an itch," Pompeo said.
"Grey's Anatomy" airs Thursdays on ABC.