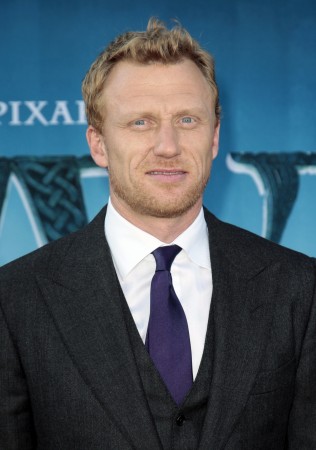 The previous episode of "Grey's Anatomy" introduced viewers to Nathan, a doctor April befriended during her stint in the military, and it looks like he is going to cause some trouble in Grey Sloan Memorial Hospital.
While April was definitely happy to see someone from her past, not everyone felt the same way. Owen ran into Nathan and their brief meeting gave fans the impression there's a lot of bad blood between the two.
Owen made it clear he did not want Martin Henderson's character in the hospital, and it looks like the two had a falling out while in the military.
In a chat with TVLine, actor Kevin McKidd hinted at things getting ugly for Owen when he said "somebody comes along during the season from Owen's past" and someone "ignites a lot of things in Owen and causes real problems for him".
Talking about the Owen-Nathan relationship, Henderson said in a recent podcast his character did something in the past that hurt Owen a lot. Without revealing exactly what went down between the two, the actor noted that it was definitely something close to Owen heart.
Elsewhere in the upcoming episode, viewers will see Bailey asking Ben to kick out Jackson from their home. Jackson has been crashing at Bailey's ever since his fight with April a few episodes ago.
Also, with Penny and Callie officially an item, Arizona will decide to enter the dating game in next Thursday's episode of the ABC medical drama.
The official synopsis for "Something Against You" reads:
The team of doctors work on a high stakes case of a long time patient, adding additional pressure to an already tense environment. Meanwhile, Bailey wants Ben to kick out their new roommate, and Arizona is eager to get back into the dating world with a new wingman.
"Grey's Anatomy" is aired Thursdays on ABC.