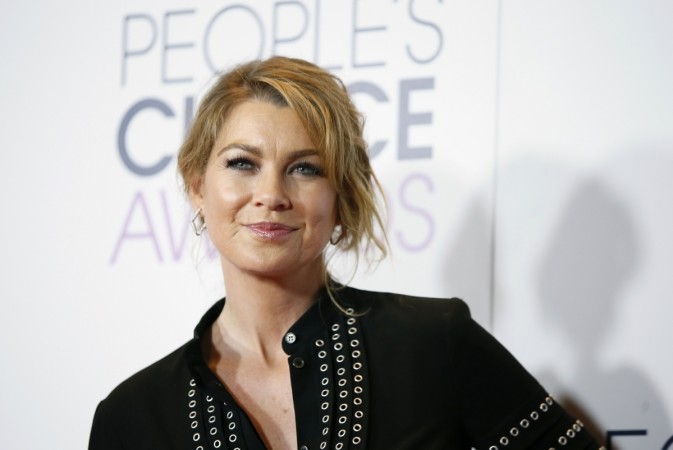 It has been a while since "Grey's Anatomy" has delved into Alex and Jo's relationship, and viewers can expect some clarity on what's happening with the couple in Season 12 episode 23 titled "At Last."
The last we saw, Jo wasn't ready to accept Alex's marriage proposal, but she also said she didn't want him to dispose off the engagement ring that he bought her. While Alex was fine waiting, it looks like he might now want to get some clarity on their future. The synopsis for the finale titled "Family Affair" also hints that Jo has been keeping secrets from Alex, however, it remains to be seen if these secrets spell doom for their romance.
Another couple whose relationship is going to be under scrutiny in the final two episodes of Season 12 of the medical drama is Amelia and Owen. Apparently, the two will take the next step in their relationship in one of the upcoming episodes. Is there a wedding in their future? "Grey's Anatomy" filmed a part of its finale in St.Luke's of the Mountains Episcopal Church and speculations are rife that either Jo and Alex or Amelia and Owen will walk down the aisle in the finale.
Meanwhile, Callie and Arizona's custody battle is going to get intense in Thursday's episode titled "Mama Tried," and the aftermath of the custody hearing will play out in the finale. According to actor Kevin McKidd, viewers can expect to see a lot of animosity between Callie and Arizona.
"After this episode, the aftermath plays out in a really interesting way in the lead-up to the finale," the actor told TVLine. "It gets pretty hairy in this episode. There is animosity. It's not all fluffy and pretty and nice. There are really intense, complicated emotions flying around. But there's a really beautiful payoff in the finale connected to this."
"Grey's Anatomy" airs Thursdays on ABC. The synopsis for the upcoming two episodes, according to Wikia, reads:
Mama Tried: Callie and Arizona are at odds over Sofia's future, and Stephanie questions the status of her relationship with Kyle. Meanwhile, Alex and April work on a pregnant teen who is readmitted to Grey Sloan Memorial.
At Last: Amelia and Owen take their relationship to the next level. Alex gains some clarity on his future with Jo and Callie and Arizona continue to struggle with the current custody arrangement.
"Grey's Anatomy" airs Thursdays on ABC.