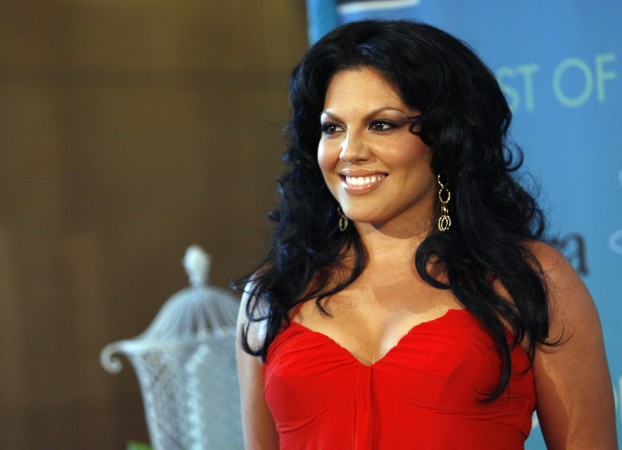 Season 12 of ABC's "Grey's Anatomy" is slowly winding down and the last few episodes of the medical drama will focus on Callie and Arizona's relationship as they struggle to get on the same page regarding Sofia's future.
Ever since Callie [Sara Ramirez] and Arizona [Jessica Capshaw] split up, fans have been holding out hopes for the couple's reunion. But all those hopes were dashed when Callie started dating Penny. Now, she is even ready to pack her bags and go to the East Coast to be with her lady love. Arizona is fine with Callie's plan, but not if it means taking Sofia with her.
"I need to take a big step backwards. Somewhere, sometime, you heard me say yes to this," Arizona tells her ex-wife in a sneak peek of the upcoming episode. "You heard me say, 'Yes, please, Callie, take my daughter across the country' but I never said that."
"Go. Be happy. Have your Penny. You're just not taking my daughter with you," Arizona says.
Drama in their relationship will continue in the April 28 episode titled "You're Gonna Need Someone on Your Side," as the synopsis notes that Arizona and Callie will put their friends in the middle of an uncomfortable situation after they fail to come to a decision regarding Sofia.
Based on comments on fan pages and Twitter, a number of fans seem to be siding with Arizona, as they feel Callie has been insensitive about Arizona's role in Sofia's life. Callie is Sofia's biological mother, but Arizona has an equal say in matters concerning Sofia, fans say.
Meanwhile, this Thursday's episode is titled "Trigger Happy" and it will see the doctors working on a young boy who was accidentally shot. Wilmer Valderrama will reprise his role as musician Kyle Diaz, and there will be an interestingly development in his relationship with Stephanie.
"Grey's Anatomy" airs Thursdays on ABC. Click here to watch the episode online.