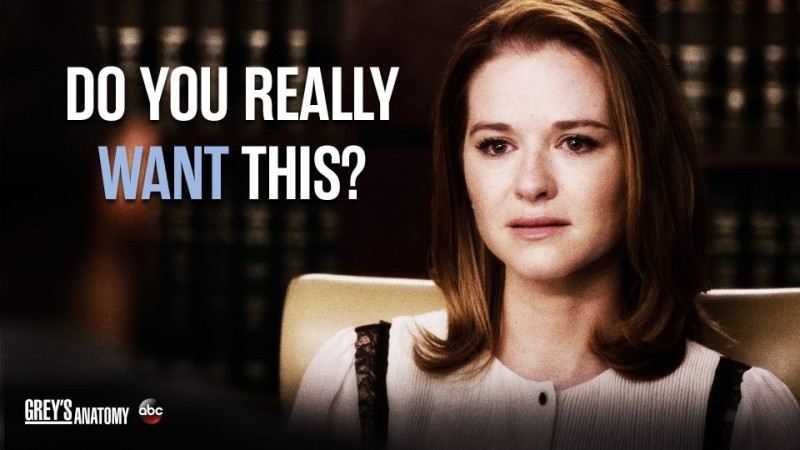 Thanks to Catherine's interference, things just got ugly between Jackson and April.
In the April 7 episode titled "I Wear the Face," April overheard Catherine's plan to sue her for concealing the news about her pregnancy before signing divorce papers. But April decided to strike first and served Jackson a restraining order. This was before she found out that Jackson had sent her a sweet gift – a crib -- and a note saying he was fine with whatever she wanted to do.
It remains to be seen how Jackson will react to being served a restraining order, but one thing "Japril" fans would want to know is whether their relationship can be mended.
Actress Sarah Drew, who plays April on "Grey's Anatomy," is still holding out hopes for a reunion. "I always, always, always hold out hope for Japril [Jackson and April]" Drew told TVGuide. "I think there's always hope. Nobody's dead. There's always hope as long as they're both still breathing."
On whether April will have a new romantic interest if things don't go well with Jackson, Drew appeared doubtful. "I don't know. Who knows! Speaking from the perspective of a woman who has been pregnant twice, I'm not really so interested in getting into romantic relationships while pregnant — but that's just my experience with pregnancy," she told Variety. "I don't know that that's going to be the first thing on her mind. You know, like, "Hey, date me, I'm about to have another man's baby!" But I have no idea. Love is always out there for everyone, right?"
As for what's in store for Grey Sloan doctors in the next episode, the official synopsis for "There's a Fine, Fine Line" states that Ben will be in trouble after he decides to perform surgery on a pregnant patient without proper surgical equipment.
"Grey's Anatomy" airs Thursdays on ABC.