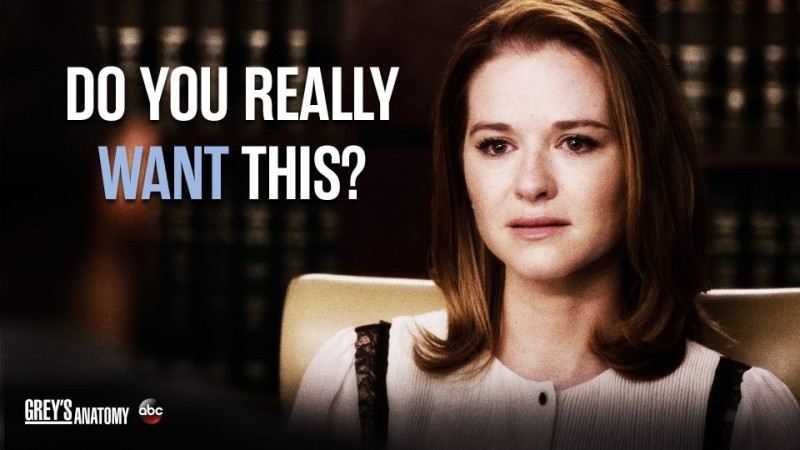 Thursday's episode of ABC's "Grey's Anatomy" saw Debbie Allen's Catherine making her way to Grey Sloan Memorial Hospital to have a chat with her ex daughter-in-law April.
While Jackson was initially scared that his mother would ruin things for him, Catherine's chat with April was deemed productive initially. April even said as much to Jackson, prompting the plastic surgeon to thank his mom for coming over to talk to his pregnant ex wife.
However, it wasn't under the end of the episode that Catherine revealed her true intention in talking to April. "I got everything we need. What she knew, when she knew it, who she spoke to and when," Catherine said, adding that she wanted to confirm that April withheld information from Jackson before signing the divorce papers, thereby committing fraud. "And now we can go after her," Catherine says.
Based on the synopsis for "I Wear The Face," things are going to get ugly for April, as Catherine continues to interfere in her life. Will Catherine bring April and Jackson together, or will they drift apart further due to Catherine's meddling?
Actress Sarah Drew, who plays April, wants the pair to get back together. In an interview with Cosmopolitan, she said that would be the best thing for their baby.
"My heart always moves toward reconciliation. I just want everything to work out and be OK and be happy. I want what's best for this baby in every possible way, and I think the best thing for the baby is for Jackson and April to be together and raise the baby together. But that's just because I go toward restoration. That's what I'm prone to."
"Grey's Anatomy" airs Thursdays on ABC. The synopsis for "I Wear The Face" reads: "Meredith goes on an ambulance ride with Owen and Nathan to pick up a heart for a transplant patient. Musician & MS patient Kyle Diaz is admitted to Grey Sloan Memorial with a tremor in his hand, and the residents apply for the Preminger Grant. Meanwhile, Catherine continues to insert herself into Jackson and April's business against Richard's wishes."