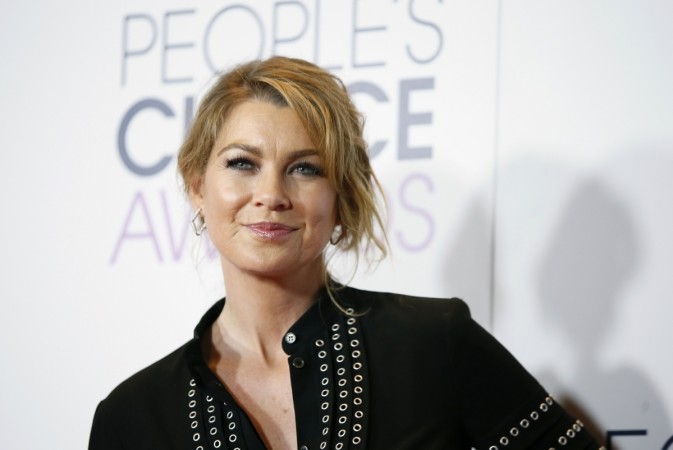 Ellen Pompeo's Meredith Grey, who has been single ever since her husband Derek died, decided to try dating again in "All Eyez on Me," when she gave her number to Will, a doctor at the military hospital.
However, their relationship will not go the way she wanted, and the synopsis for "I Am Not Waiting Anymore" says Meredith will soon regret getting involved with Will. Also, it remains to be seen if her failed attempt at a relationship with the new doctor will put her off dating completely.
Meanwhile, the March 17 episode will see Jo confronting Meredith about her close relationship with Alex. The promo for "Odd Man Out" showed Jo shouting at Meredith to get her own boyfriend.
"I get it. You do not like me," Jo says in the trailer. "I am in Alex's life, and you are always blocking my way. Get your own boyfriend!"
This confrontation takes place after Richard Webber switches up the resident-attending combo. Jo ends up with Meredith and Alex's girlfriend does not react well when Meredith points out her mistakes.
"You're just not Blake," an annoyed Meredith tells Jo.
"No, I'm not Blake. I'm Wilson. Jo Wilson," Jo fires back. "I'm a surgeon. I'm a human being I'm not some stupid lump that you can just kick around or talk down to or talk down about or dismiss and discount. I get it … you don't like me. But I'm here. I'm in Alex's life and you have to start respecting that."
Elsewhere in the episode, viewers will see Arizona taking a massive risk on a woman pregnant with quadruplets, and April facing the difficult decision of telling her ex husband, Jackson, about her pregnancy.
"Grey's Anatomy" airs Thursdays at 8 p.m. EDT on ABC.