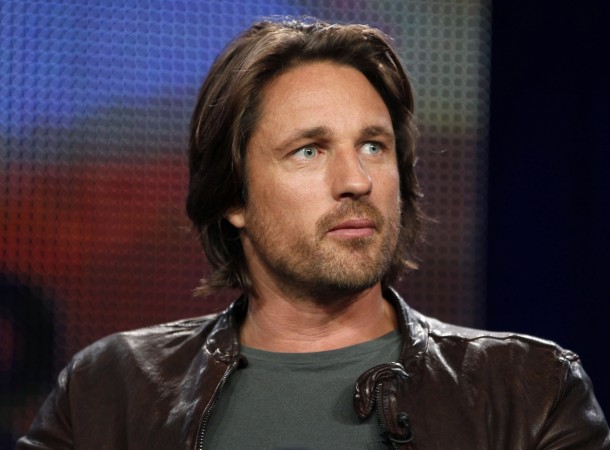 Next Thursday's episode of "Grey's Anatomy" will resolve the mystery behind Owen's sister.
It was revealed in one of the earlier episodes that Nathan was the last to see Owen's sister before the chopper she was travelling in disappeared. It is still a mystery if Owen's sister is alive and according to actor Kevin McKidd people shouldn't assume she's dead.
"It's more ambiguous than that," McKidd told TVLine. "There's nothing definite about the fate of his sister."
Earlier fan theories on Owen's sister's fate hinted at Riggs being his sister. However, both Martin Henderson, who plays Nathan Riggs, and McKidd ruled out a transgender plotline.
"While it would be nice to have the opportunity to play such complexity on network TV, I sadly doubt it will be as controversial or topical as that," Henderson shared.
The official synopsis for the episode titled "Odd Man Out" does not reveal what's in store for Nathan and Owen. It just says that Richard will switch up the resident-attending pairings at Grey Sloan Memorial Hospital. Richard decides to turn things around when Stephanie and Penny complain about Ben seemingly getting preferential treatment because he is married to the hospital's Chief, Bailey.
"It's lame," the two complain to DeLuca, who is dating Maggie.
Elsewhere in the episode, Arizona takes a risk on a woman who is pregnant with quadruplets and April is faced with "a difficult decision." This difficult task might have something to do with her being forced to tell Jackson about being pregnant.
"My baby will be fine," April is heard saying in the promo, to which Arizona asks if she told Jackson about carrying his child. "No," she replies.
The promo for next week's episode also hints at Jo engaging in a screaming match with Meredith regarding Alex.
"Grey's Anatomy" is aired Thursdays on ABC.