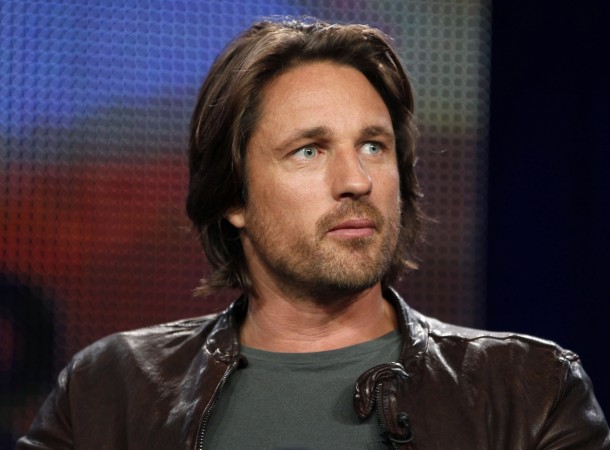 After weeks of suspense, "Grey's Anatomy" finally revealed the reason for Owen's (Kevin McKidd) beef with Nathan (Martin Henderson).
In the episode titled "My Next Life," Nathan and Meredith (Ellen Pompeo) had to work together on a patient, and it was then that Meredith decided to find out their history.
"He said you put [his sister] in a helicopter, and it crashed," Meredith said, revealing that she knew a part of the story. Nathan explained that while transporting a patient there had been room only for one doctor along with the patient, and as it was Meg's patient she insisted on going with the patient.
"I would have done the same thing… " Nathan said, "so I couldn't tell her no… and the helicopter never got there. No one knows what happened. It just… disappeared."
Now that Meredith knows the whole story, will she change her attitude toward Nathan and eventually enter into a romantic relationship?
"Obviously it's a possibility," conceded Martin Henderson in a November interview with TVLine. "It's just as viable that I end up with anyone on the show.
"At the end of the day, my job is to serve the audience, and I do that by serving Shonda [Rhimes]," Henderson continued. "If [a Nathan-Meredith romance] happens, I know there would be some strong feelings, positive and negative."
Meanwhile, next Thursday's episode of "Grey's Anatomy", which will be aired March 10, will see some of the doctors of Grey Sloan Memorial Hospital travelling to another location to perform an extremely difficult surgery.
The synopsis of the episode, according to Wikia, reads:
"Meredith, Bailey, Jackson, Callie and Jo travel to a military hospital to perform an extraordinary and extremely risky surgery on a veteran with an advanced tumor. Meanwhile back at Grey Sloan, Andrew is tired of being Maggie's worst kept secret, Ben makes an impulsive surgical decision, and a team of cheerleaders wreak havoc in the ER."
"Grey's Anatomy" is aired Thursdays on ABC.