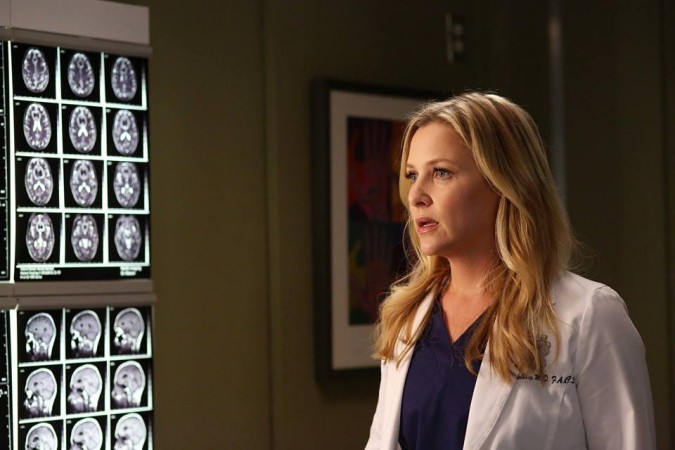 Jessica Capshaw will be on "Grey's Anatomy" for the next three years, as the actress has extended her contract till May 2018.
Although the medical drama has been renewed only for the upcoming season, ABC entertainment president Paul Lee earlier said that he hopes the show will be on air for many more seasons to come as it remained a strong brand for the network.
However, it remains to be seen how audience will respond to season 12, as this will be the first season without Patrick Dempsey's Derek Shepherd. The character was killed off in the previous season, post which the show took a time jump that saw each character, including Meredith, trying to move on in their lives.
Showrunner Shonda Rhimes admitted in an earlier interview that the show was entering uncharted territory and that it remains to be seen where each character will go.
"Meredith and the entire Grey's Anatomy family are about to enter uncharted territory as we head into this new chapter of her life. The possibilities for what may come are endless. As Ellis Grey would say: the carousel never stops turning," she said in a statement to the media.
As for what's in store for Arizona, Capshaw revealed in an interview with TVLine that big things will happen for her character.
Reportedly, in one draft of the season 11 finale script, "there was definite forward movement happening for Arizona, but it didn't quite fit" into the bigger picture, Capshaw said. However, there was evidence of "what I hope everyone is excited about, which is peaceful coexistence" for former couple Arizona and Callie, who are "moving toward a place where they can actually broach subjects that are tough for ex-wives."
"Grey's Anatomy" season 12 will premiere on ABC on 24 September.