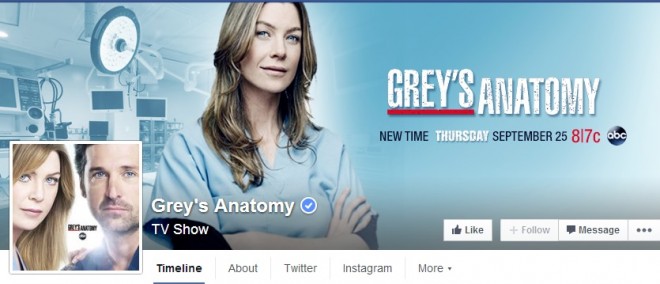 When "Grey's Anatomy" returns for its 11th season, there is going to be a small time jump, but the show will pick up pretty much from where it left off.
Since the events of May's finale, about 24 hours would have passed, and this means that Meredith will still be dealing with the departure of Cristina Yang and her decision to stay back in Seattle.
"That is where we start them out," showrunner Shonda Rhimes on Derek and Meredith. "It is something huge. I'm not going to say it causes a huge fight, but we start them out exactly where we left them in the middle of that dilemma. It may cause a huge fight, but I'm not going to say that," Rhimes told TV Guide.
The upcoming season is going to be Meredith-centric, as the young doctor is going to face a lot of challenges in season 11.
"Right now, if you were in the writers' room, you would probably tell me that the theme is 'Meredith,'" Rhimes shared. "Because all I keep saying is, 'The show is just about Meredith Grey!'"
Cristina's absence will be felt heavily in the season, as Meredith has had to bid goodbye to "her person" when she needed support the most, especially now that her half sister has made an appearance.
Season 10 ended with Maggie Pierce dropping the bombshell that she is the daughter of Ellis Grey, and her father might be Richard Webber.
"What Webber does with the information is going to be very interesting. When she left, she had said something to Richard. Whether Richard admits his part in it at all is going to be very interesting. It's very earth-shattering information. It undoes everything Meredith thought to be true about her past and her childhood. It's fascinating," Rhimes said.
The showrunner admitted that Maggie was a character that they had wanted to introduce since season four. But they kept postponing it believing the time wasn't right.
"After a while, I was like, 'We're never going to introduce it. The show is going to end without it.' Every time I thought the show was going to end, I was like, 'Ah!'" Rhimes said.
Season 11 will also focus on April and Jackson dealing with being new parents, and Bailey retaliating after Cristina gives up her place on the hospital board to Alex Karev. Fans can also expect a lot of Shepherd stories now that Amelia Shepherd, the youngest sister of Derek, has become a full-time employee at Grey Sloan Memorial Hospital.
"Grey's Anatomy" returns to ABC on Sept 25.