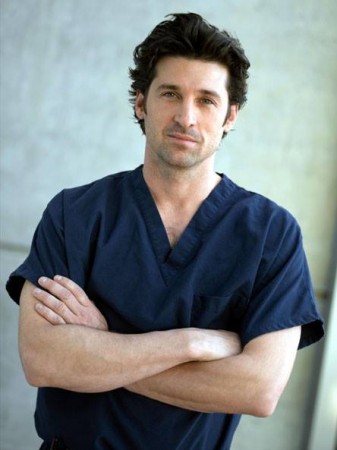 For a week now, fans have been wondering about the whereabouts of Patrick Dempsey's Derek, who was shown as missing in the promo for the upcoming episode of "Grey's Anatomy."
Since then, speculations have been rife that Derek could be dead, but based on the actor's Twitter activity, he is still shooting for future episodes and on Thursday fans will finally see what actually happened to the character.
The promos show Meredith freaking out after she gets word that he missed his meeting in Washington, but she will have more on her plate than she can handle, as a plane crash in Seattle will cause Meredith to have post traumatic stress disorder.
As fans of the medical drama know, Meredith lost her sister Lexie in a plane crash that resulted in Arizona losing her leg. And in the next episode titled "One Flight Down," both Meredith and Arizona will have a tough time forgetting the past.
"Story-wise, it makes sense for all the characters to be affected by this plane crash," Jessica Capshaw told The Hollywood Reporter. "This is the first time plane crash victims have come into their hospital since they were actually the ones who were in a plane crash, so it's that moment where you're reminding yourself that it's happening to other people and it's not happening to you. You have a very specific part to play in this — which is being the doctor and not the victim — and you need to keep your eyes on that. That's what I feel like the PTSD is doing: It's making Arizona really grumpy."
Sadly, Meredith and Arizona won't be the only ones affected by the crash. Owen will have to deal with the surge of guilty conscious as he re-analyses his role in the plane crash.
"It triggers Owen's feelings of guilt and responsibility about the plane crash," Kevin McKidd told Entertainment Weekly. "He has that army mentality where you don't leave anyone behind, and he's been eaten up over the feelings that he put them on that plane. He's really struggling in this episode."
"Grey's Anatomy" airs Thursdays on ABC.