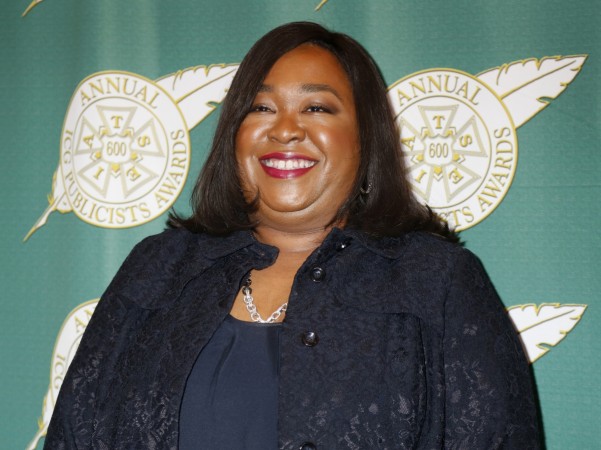 The winter premiere of "Grey's Anatomy" will see April and Jackson dealing with the shocking news that their yet-to-be born baby has a fatal disease and how they deal with the news is going to be interesting, as Jackson is a man of science, and April is deeply religious, said showrunner Shonda Rhimes.
The midseason finale saw Jackson's ex, Stephanie, discovering the deformity in the baby, and Dr. Herman later informed Stephanie that the baby will not live past a few days. The previous episode concluded with Jackson confronting Stephanie about it after he overhears her talking about the baby.
And when "Grey's Anatomy" returns for its winter premiere on Thursday, fans will see Jackson and April struggling to come to a decision regarding their baby's future.
"For Jackson, who is a man of science, and April, who is a doctor filled with faith, it is going to be a very interesting struggle," Rhimes revealed to TVLine. She also added they will go through this emotional journey together, and Jackson wouldn't hide the baby's condition from April.
"That would just make him an awful human being," Rhimes said. "So we're not playing that."
The winter premiere is going to be an emotional one, and actresses Jessica Capshaw and Camilla Luddington previously hinted to TVLine that fans will have to stock up on tissues.
"There's such huge stuff coming! And it's so top-secret we can't even tell you who it involves," Capshaw said. "See, I've been advising tequila, but only the good stuff. I have also been saying – and I might need to patent this idea — that you need to get an iPhone-like cover for your flat-screen TV, because you're going to be throwing stuff."
Luddington added that people were crying at the table read, and noted "there's no calm before the storm. It's just storm. All storm, all the time."
"Grey's Anatomy" season 11 episode 9 will air on 29 January on ABC.