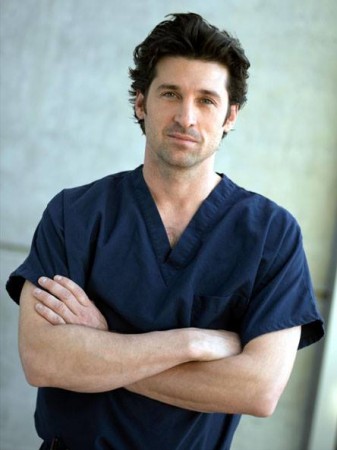 A mystery woman picking up Derek's phone towards the end of the previous episode caused "Grey's Anatomy" fans to go into a meltdown on social media, with many wondering if Derek was cheating on his wife.
One week later, fans are still debating whether Derek is being unfaithful, and the promo for the episode titled "Don't Dream It's Over" shows Meredith harbouring similar doubts.
"He's done this before. Met a girl, fell in love, started over. He's not cheating on me, right?" Meredith asks Alex in the clip.
It is not immediately known if fans will get that question answered in the upcoming episode, but they are threatening the show with dire consequences on the off chance that Derek turns out to be a cheater.
"Ok If this happens I may be done with Grey's! After all the bullcrap he put Addison through and Mark through for Addison cheating on him, he cannot do this! His character would become the biggest hypocrite in tv history!" wrote one fan.
Many have vowed to boycott the show altogether, and an equal number of fans are blaming showrunner Shonda Rhimes for ruining a perfectly normal relationship.
"Shonda cannot do happy couples who stay together. There is not one happy couple in the entirety of the show who has been together, and stayed together. Not one. She does emotional dramatics, she does unrequited love, she does boink buddies, but she never does happy couples who stay together happily. I honestly don't expect her to start now," a message read.
It has been a while since actor Patrick Dempsey, who essays the character of Derek, was seen on screen, and a few suspect that the cheating drama would eventually result in the character being written off completely.
But Derek fans have nothing to worry, as Dempsey is still involved in the filming of the medical drama.
Describing to Sportscar365 his disappointment on missing the Mobil 1 Twelve Hours of Sebring due to a last-minute filming commitment, Dempsey said: "It is very disappointing that I will miss Sebring, but at the end of the day, Grey's Anatomy is my first priority.
"Grey's has done an incredible job freeing up my schedule for as many races as possible. I am very grateful for all of the support that they have given me."