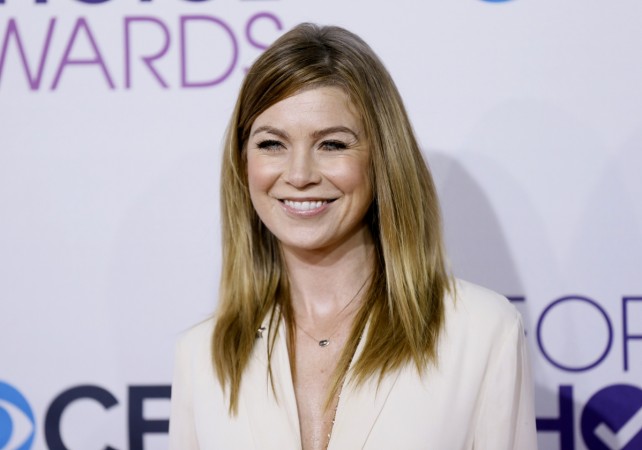 The previous episode of "Grey's Anatomy" saw Meredith (Ellen Pompeo) trying to arrange a baby sitter and juggle her shifts so that she could go to Washington D.C., to meet her husband Derek (Patrick Dempsey) for some "emergency sex."
But Meredith might not have been completely honest about her weekend plan, as the next episode will see her half sister Maggie questioning Meredith about where she exactly was.
"How was your weekend...in D.C.... with your husband?" Maggie asks in a promo for the episode, implying that her elder sister was not where she said she would be. "Your husband called me three times asking where you were," Maggie says in the promo video. "Whatever you were doing it wasn't with him."
So where exactly was Meredith? The cast hasn't given out any clues as to where Meredith went. But some fans believe it could have been to meet Cristina Yang, who is away in Switzerland, while others believe she just wanted some alone time. Social networking sites are also abuzz with speculation that Meredith could be cheating on Derek, but not everyone is convinced.
"Really ABC? We all know Meredith isn't cheating. Though I have heard rumors that she'll have an emotional affair with Alex, but her sleeping with someone else her who claimed that if Derek does so she'll 'kill' him. I don't think so," pointed out a fan.
"Cristina and her could have met half way. It makes more sense then Meridith cheating," another added.
There are also concerns of Meredith suffering from an early onset of Alzheimer's.
Grey's Anatomy Season 11, Episode 12, "The Great Pretender" will air on Thursday, 19 February 2015 at 8 p.m. ET.
The synopsis of the episode reads: "Maggie gets upset when Meredith dodges her questions about DC, Bailey and Ben become concerned about Ben's brother after he is admitted to the hospital, and Dr. Herman starts to warm up to Arizona. Meanwhile, Richard feels manipulated by Catherine."