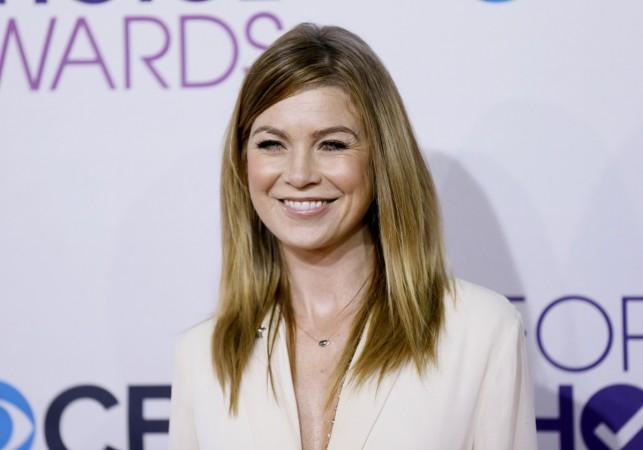 The upcoming episode of "Grey's Anatomy" will see Maggie catching Meredith red-handed for lying about pushing off to Washington DC, for some "emergency sex."
Derek is in Washington DC heading the brain mapping project and last week's episode saw Meredith's unsuccessful attempts to secure a baby sitter so that she can visit her husband. Maggie saves her in the last moment by offering to look after her children, but the upcoming episode will see Maggie realising Meredith lied to her after Derek calls the house asking where his wife was.
"I am not here to judge you, but I'm a bad liar," Maggie tells her big sister in the promo for "The Great Pretender." "You packed a suitcase filled with lingerie and went away for the weekend. Derek called me three times, asking where you were. Wherever you were, it wasn't with him."
So where or who was Meredith with? While a majority feel she could have been with Cristina, several others have noted that Alex could also be a prime suspect.
As fans of "Grey's Anatomy" know, Meredith and Alex are the only two left from the original set of interns who joined Seattle Grey hospital, and the two have been bonding since Cristina's departure. This growing bond has been a cause of concern for Jo and Justin Chambers, who plays Alex, told TVGuide earlier that Meredith will be having an emotional affair with his character.
"It comes off somewhat begrudgingly, but underneath it all, I think he's really happy to have that connection," Chambers told TVGuide.com about being Meredith's new person.
"I guess you could call it an emotional affair in a sense," Chambers teases. "It has come between [Alex and Jo]." And we saw a hint of this when Meredith got into bed with Alex and kicked out a naked Jo just so she can crib about her marriage.
The real answer to where she actually went will be revealed on Thursday's episode. But fans aren't buying the Meredith cheated on Derek theory.
Check out a few fan reactions below:
Meredith cheating? She better hadda went to see Yang is Zurich or whatever.

— Kujichagulia (@iRondrea) February 13, 2015
If after all they went through, the thought of Meredith cheating on Derek crossed your mind... seriously. She would never do that. — Becca (@pompeobsessed) February 13, 2015
I am honestly scared for next week's episode of #GreysAnatomy is Meredith cheating on Derek?!?!?!?!?

— Jill Halling (@monkieluv00) February 13, 2015