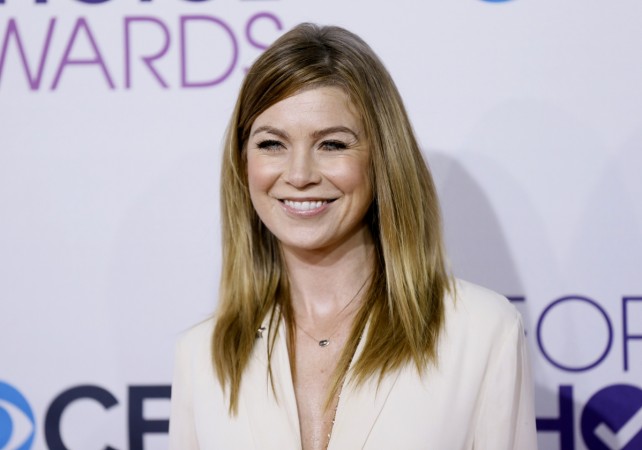 The fights between Derek and Meredith have reached a boiling point, and as Meredith feared, her marriage might finally be nearing its end.
On Thursday's episode, things weren't looking good for Derek and Meredith, who have been grappling with their own problems individually. But towards the end of the episode, when Meredith is a bit drunk and gearing up to tell her husband about Maggie, Derek shouts at her for not being sober and blames her for making him give up Washington, DC.
The tension in their marriage is set to continue as the promo for the upcoming episode of the season shows a showdown between the couple, and it looks like things might take an ugly turn, especially after Derek says that Meredith sounds just like her mother.
"You should go to DC," Meredith says in the episode titled "Only Mama Knows." "Get the job back. Just go," she adds.
Based on the official synopsis of the episode, viewers will get to see a lot of young Ellis Grey in the upcoming episode. Meredith is looking for answers now that her half-sister has resurfaced and secrets from Ellis Grey's past will come to light when Meredith reads through her mother's journals and watches old videos.
Meanwhile, Meredith's kid sister, who recently found out that her father is Richard Webber, will rock "the hospital with an unexpected announcement."
Will Maggie reveal the truth about her paternity to the entire hospital?
In "Got to be Real," she cut off Richard when he approached Maggie to tell her that he was her father. "Days went by and you never said anything," she began, wondering what kind of a person would keep such a news a secret. "No one decent. No one honest. A coward."
As for her character's equation with Richard, Kelly McCreary told Cosmopolitan: "I think we can expect things to continue to be difficult on both sides. Richard is not really dealing that well with this new information and this new person. We've seen him walk around, god, he just looks so heartbroken, doesn't he? And Maggie … her father's not even on her mind at this point. She has no inkling that she might also find out about him; she only came to find out about her mother."
Season 11, episode four airs Thursday, 16 October, at 8 p.m. ET.