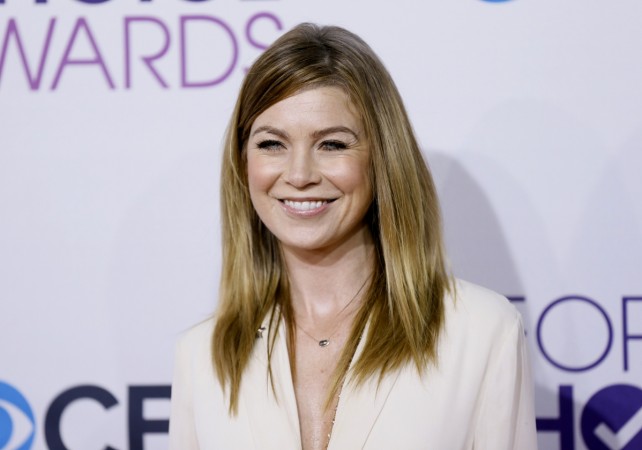 Rumours have it that a major "Grey's Anatomy" cast will say goodbye to the show in the coming few months.
Although the news is yet unconfirmed, the talk is that Shonda Rhimes is planning to kill one major character from the medical drama.
"Yes, I've heard the rumor about a Grey's Anatomy doctor dying during May sweeps. No, I have no idea if it's true," wrote TVLine's Michael Ausiello in his "Ask Ausiello" column. But because it has been a while since Rhimes killed a major character, a number of "Grey's Anatomy" fans believe the rumour could be true.
So who will die next? Meredith has been the unluckiest of the lot, having lost her step-sister Lexie, her mother Ellis, and even her step-mother Susan. Therefore, in all likelihood, Meredith could be the one to suffer yet another loss, and bets are on Maggie dying sometime in the near future. Or could it be Richard Webber, the former chief of surgery and Maggie's biological father?
At this point, everything is speculation, but a tragedy is awaiting the doctors at Grey Sloan, as one of the upcoming episodes is going to feature yet another plane crash.
"An upcoming episode will feature all hands on deck in the ER after a plane crashes in Seattle," a post on Entertainment Weekly's spoiler room read." The incident will cause Mer and Arizona in particular to suffer from PTSD once again, but they won't be the only ones reeling from the event that took the lives of Lexie and Mark."
As "Grey's Anatomy" fans know, Lexie lost her life in the ill-fated plane crash in season 8, which till date, is said to be the biggest tragedy featured on the show. Along with Lexie, five other doctors -- Meredith (Ellen Pompeo), Cristina (Sandra Oh), Derek (Patrick Dempsey), Arizona (Jessica Capshaw), and Mark (Eric Dance) -- sustained injuries, and Mark lost his life in season 9.
The survivors suffered post traumatic stress disorder, which included Cristina being unable to talk after the accident, and Arizona had to have her leg amputated.
"Grey's Anatomy" airs Thursdays on ABC.