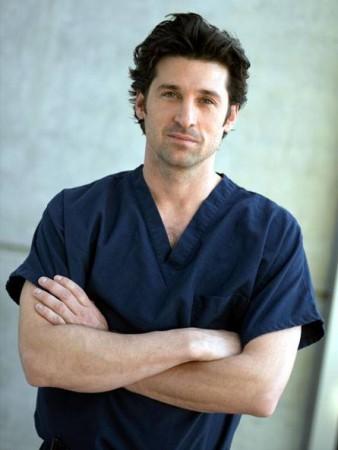 Patrick Dempsey might soon cease to be a regular on ABC's drama "Grey's Anatomy," as a new report claims that Dempsey is all but gone from the medical drama after he clashed with showrunner Shonda Rhimes.
Dempsey's alleged diva behaviour has not gone down well with the showrunner, who is said to have suspended him from the show.
"Patrick has been acting like a diva and has clashed with Shonda. She suspended him for a while, and the word on set is that he isn't coming back full time," a source told Page Six. "Given all the past problems with Katherine Heigl and Isaiah Washington, there is little tolerance on the show for troublesome talent."
Heigl left "Grey's Anatomy" in 2010 after criticising the show's writing, and Washington was fired in 2007 for using a gay slur while referring to actor T.R. Knight.
It remains to be seen if there's any truth to reports of Dempsey getting the boot, but the actor has previously spoken about leaving the show, saying he was ready to try something new.
"Acting (in "Grey's Anatomy") has been a blessing for me and has allowed me to do all this. But it's transitional for me right now. I'm looking forward to the next thing, creatively," he told Portland Press Herald last year.
Without divulging the details, Dempsey said at the time that he will soon exit from the show. "I do want to act (after "Grey's Anatomy"), but I might take a break and go race and travel first. I haven't found a piece of material I want to do yet," Dempsey said about his future plans.
It remains to be seen how Dempsey's exit will play out in the medical drama where he plays the role of Derek. Fans believe Derek, the character who has been an integral part of the show since 2005, will soon be killed off.
For example, the promo for Thursday's episode shows Derek helping some victims of a car accident, and the next scene is of one of the smashed vehicles bursting into flames. Also, because the previous episode ended with police officials arriving at Meredith's home, fans believe something grave is in store for Derek.
"Grey's Anatomy" airs Thursdays on ABC.