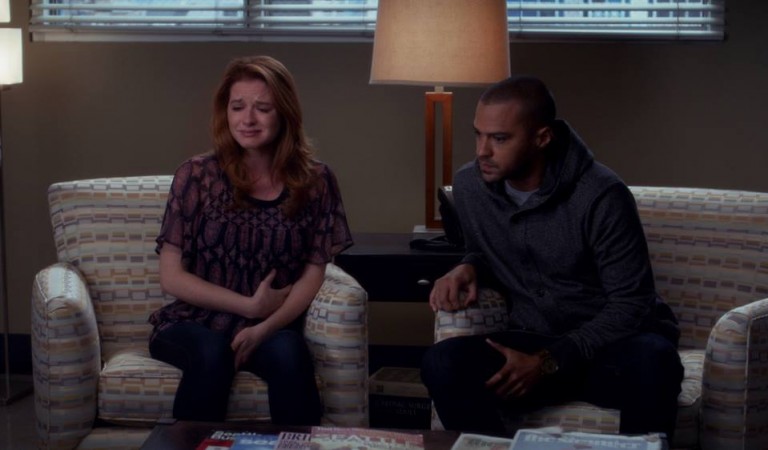 Thankfully, season 11 finale of "Grey's Anatomy" did not see yet another fan favourite character leaving the show. But it did leave a big question regarding April and Jackson's relationship.
Season 11 saw the two doctors going on an emotional roller coaster ride that started with them ecstatic about being parents. But the dream was soon snatched away when they lost the baby, resulting in April losing the spark to live.
However, April found solace as a soldier, and she used the adrenaline of being in war to dim the pain of losing her baby. April once again found a purpose in life and this could be one of the reasons why Jackson was supportive when his wife decided to return to the forces. But, he wouldn't be waiting for her when she came back.
Does this mean April and Jackson are finally over?
"We haven't actually broken up. We're left on the precipice," Sarah Drew told Entertainment Weekly. "He's given me an ultimatum that gives us room to figure out what's going to happen next season. I think this is the first of many conversations. I don't see it as a total breakup, I see it as they're definitely in a really, really rough situation. I don't think that it's the nail on the coffin for them. He says if you go, we're done, but April still has to make a choice, so that's where—I guess—we'll pick up next season, but [Shonda Rhimes] could make a different choice."
No matter what choice April makes, season 12 is going to be difficult for the couple. If she leaves, she risks losing the love of her life, and if she stays there are chances she might begin to resent Jackson for giving her the ultimatum and making her stay.
But Drew is hopeful the two will work out their differences and get back together. "I'm not hopeless in the Japril scenario. I have a lot of hope that they can find their way back to one another," she added.
"Grey's Anatomy" will return to ABC this fall.