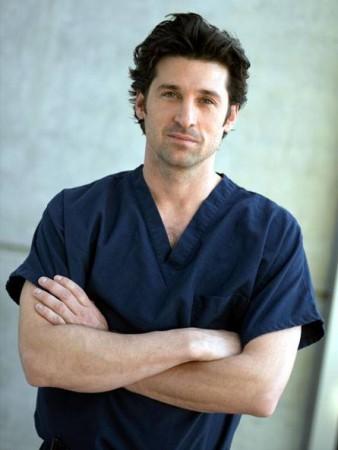 "Grey's Anatomy" will return to ABC after a long midseason break next Thursday, and the second half of the season is going to see most of the leading doctors going through difficult times.
For instance, Derek has agreed to head the brain mapping project in Washington D.C., which will see him leave behind Seattle and his wife Meredith. What it means for their marriage is yet to be seen, but their relationship has been crumbling since the beginning of the season, and if Derek makes the move it might spell doom for Mer-Der.
Jackson and April, who have been looking forward to the birth of their child, will be dealt with a shocking news when the season returns. While performing an ultra sound on April in the midseason finale, Stephanie noticed something wrong, and Dr. Herman later confirmed that the baby has a fatal birth defect.
Speculations are rife that the couple will butt heads on whether to terminate the pregnancy.
In the meantime, Derek's sister Amelia will team up with Arizona to find a cure for Dr. Herman's illness. A romance is also on the cards for Amelia, as actor Kevin McKidd, who plays Owen, said that the two will bond over their dark past. Owen has been rather lonely since Cristina's exit from the show, and fans too have expressed a desire to see the character romantically involved with someone.
"That could be interesting," McKidd told The Hollywood Reporter in October, responding to the possibility of a relationship between the two doctors. "I'd like to explore that for the character. I think [showrunner] Shonda is interested in that idea. The damage of those two characters could really be interesting to put together. It could create a lot of comedy."
Meanwhile, Camilla Luddington (Jo Wilson) and Jessica Capshaw (Arizona Robbins) recently opened up to TVLine about the second half of the season saying, "There's such huge stuff coming."
Although the duo didn't reveal much, it is not going to be something pleasant as Luddington noted that tears were shed at the table read. "There's no relaxing. There's no calm before the storm. It's just storm. All storm, all the time," she said.